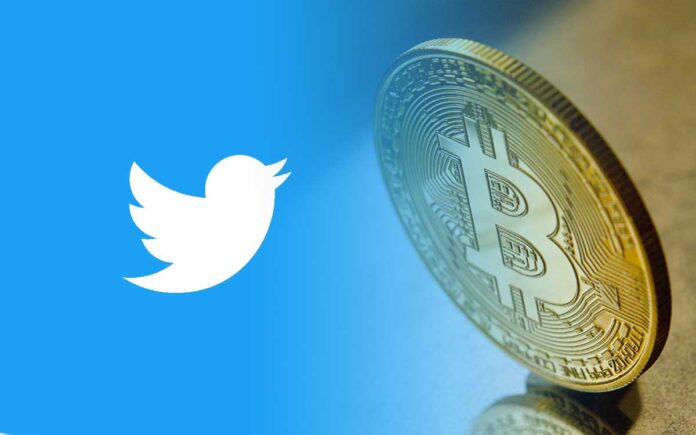 Twitter Inc. is considering initiating the process of paying its employees in bitcoin. However, no official changes have been made yet. Ned Segal, Twitter CFO, conversed in an interview that the tech giant has been considering incorporating bitcoin into its finances, including payment options. He also mentioned that the company is keenly observing what other companies are doing and what can be learned from them.
"We have done a lot of the upfront thinking to consider how we might pay employees should they ask to be paid in bitcoin, how we might pay a vendor if they asked to be paid in bitcoin and whether we need to have bitcoin on our balance sheet," Segal said in an interview. "We want to be thoughtful about it over time, but we haven't made any changes yet," he added.
Read more: Pakistan Railways join hands with NTC to host its E-Services
Segal's comments have emerged a couple of days after the billionaire Elon Musk's company Tesla Inc. announced the purchase of $1.5 billion of cryptocurrency.
Elon being in the spotlight for supporting bitcoin has stated his opinion regarding the matter during the conversation, "I do at this point think bitcoin is a good thing, and I am a supporter of bitcoin. I think bitcoin is really on the verge of getting broad acceptance by conventional finance people," he said during a Clubhouse discussion. Moreover, the billionaire has also stated in the past that the future Mars economy could be based on cryptocurrency, such as bitcoin. He had also written "Mars economy will run on crypto," in a reply to a tweet. 
However, the same positive response was not received from General Motors, as the Chief Executive Mary Barra, replied to a question regarding the company implementing bitcoin as payment for vehicles, he said, "This is something we'll monitor and we'll evaluate. If there's strong customer demand for it in the future, there's nothing that precludes us from doing that." But unlike Musk, Barra said "We don't have any plans to invest in bitcoin. Full stop there."
Read more: IMEWE submarine cable that offers internet services has gone offline
Image Source: Cyber Safe