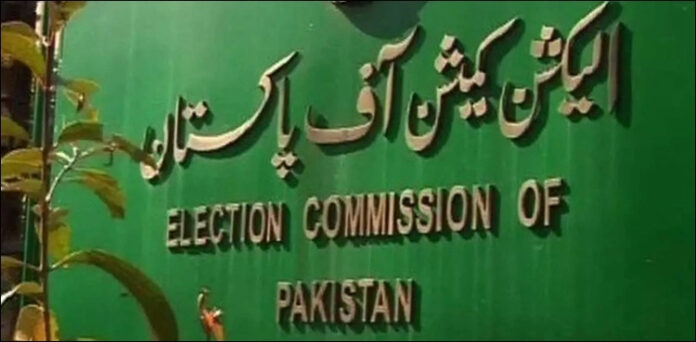 Pakistan's General Elections have been officially scheduled for February 8, according to an announcement by the Election Commission of Pakistan (ECP). This decision comes as Pakistan battles with a complex web of political, economic, and security crises. The ECP's confirmation of the election date marks a critical spot in the country's transition, which has been overseen by a caretaker government since parliament's dissolution in August.
ECP's Challenge to Redraw Constituency 
One of the primary challenges that necessitated this delayed election was the need to redraw constituency boundaries following the latest census. Constitutionally, elections can only be held after constituencies are adjusted according to the most recent population count. This extensive process has required at least four months, causing the postponement of the elections beyond the typical 90-day period following parliament's dissolution.
The caretaker government, led by Prime Minister Anwaar-ul-Haq Kakar, has a vital role in ensuring the transparent conduct of these elections. This task, however, has been marred by concerns regarding the fairness of the electoral process. Pakistan Tehreek-e-Insaf (PTI), the main opposition party, and its leader, former Prime Minister Imran Khan, have been subject to a nationwide crackdown, raising questions about the caretaker government's ability to maintain impartiality.
Pakistan's General Elections Amid Economic Instability
Pakistan's political landscape has been in turmoil since Imran Khan's removal through a parliamentary vote of no confidence in April the previous year. Khan's subsequent imprisonment on corruption charges and the ongoing "cypher case" have further exacerbated the political uncertainty. These incidents have coincided with economic instability, as Pakistan faced a balance of payments crisis and soaring inflation. The International Monetary Fund's approval of a $3 billion bailout package in June was a response to these financial challenges.
The security situation in Pakistan is another pressing concern, with the resurgence of the Pakistan Taliban in the northwestern and southwestern provinces. Frequent attacks in these regions have added to the complex backdrop of challenges facing the country as it prepares for these pivotal elections.
Also read: Election Commission of Pakistan Sets Date for General Elections in January 2024