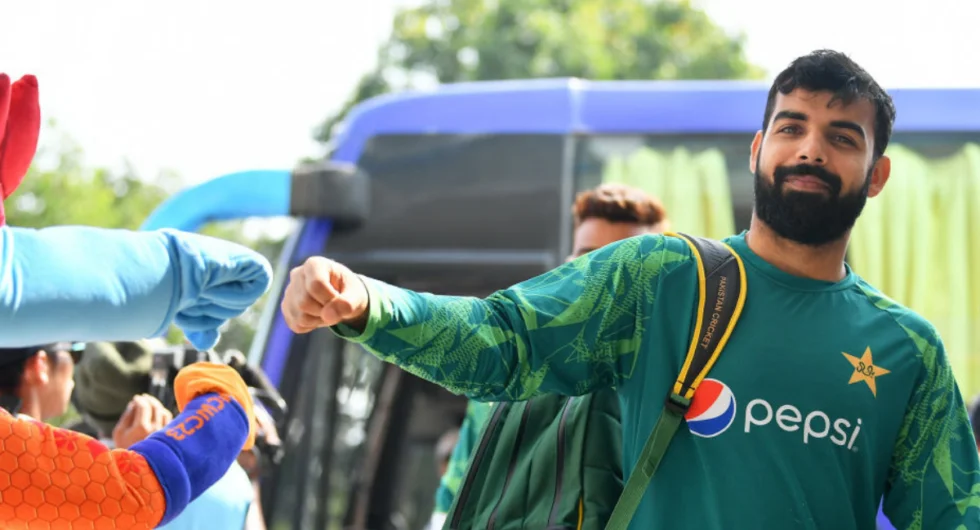 Pakistan's all-rounder, Shadab Khan, faced a concussion that led to his absence in the game against Bangladesh, and the uncertainty surrounding his fitness status has cast a shadow over Pakistan's prospects in the ICC World Cup 2023. Pakistan is scheduled to play against New Zealand in Bengaluru on November 4, followed by a clash with England in Kolkata on November 11. Shadab's presence in these matches could impact Pakistan's chances and strategies, and the cricketing world eagerly awaits the medical panel's assessment to ascertain the extent of his participation in these crucial fixtures.
Shadab Khan Injury Update: Concussion Evaluation
After the concussion suffered during the match against South Africa, Shadab Khan engaged in a practice session in Bengaluru. His fitness is now under thorough evaluation by the medical panel. The assessment outcome will play a crucial role in determining his availability for the remaining ICC World Cup 2023 matches.
Shadab's injury occurred when he landed awkwardly on his shoulder, impacting his head, during an attempt to field the ball and hurl it towards the stumps from mid-on in the match against South Africa. Usama Mir replaced him as a concussion substitute in the Bangladesh game since Shadab was unable to field or bowl due to the concussion.
Pakistan Cricket Board Monitors Concussion Concerns
The Pakistan Cricket Board (PCB) provided insight into the situation, noting that this was Shadab's third concussion since September the previous year. Precautions are being diligently taken to safeguard his health and well-being, with continuous assessments planned in the coming days. As Pakistan faces critical upcoming matches in the World Cup, Shadab Khan's availability is a topic of concern for the team and its supporters.
Also read: Disney's Hotstar Breaks Records with India-Pakistan Cricket Match Streaming