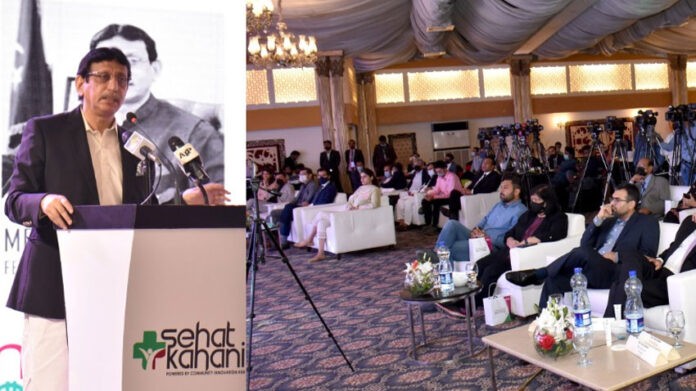 The Federal Minister for IT and Telecom, Syed Amin-Ul-Haq, has announced that the E-voting system will be rolled out by the next general elections hosted in the country, which will enable the highest number of nationals to cast their votes. The Minister also communicated these viewpoints while addressing a celebration hosted to praise Sehat Kahani's prosperous funding round. Recently, the Karachi-headquartered telemedicine venture Sehat Kahani raised $1 million in a Pre-Series A round.
Moreover, the Minister's comment emphasized the Prime Minister's resolve to embrace actions directing to an E-voting system. The previous year, Prime Minister Imran Khan had officially announced that his government intends to launch an electronic voting system as a means to ensure transparency during the next general elections and avoid the notions of allegations of rigging. E-voting in Pakistan has been a constant center of attention for some time now as most of the political parties present in Pakistan disapprove of the scheme. 
As the Prime Minister has stated in the past, "Because votes can be bought in the secret balloting process… as everyone has acknowledged, there would be a show of hands in front of everyone to put stop to the corrupt practice."
"It is now up to the rest of the political parties to decide whether they will support this reform or not to end corruption in this process," he observed.
"We expelled 20 of our provincial assembly members from the party for selling votes in the last Senate election," the PM further added.
The PM called on the opposition to expedite the government in enacting this bill. "Although no ruling government introduces such reforms, we are. Because we want fair and transparent elections."
Over time, the experts have frequently emphasized regulating Pakistan's electoral method with the most advanced technological applications to eliminate rigging. The E-voting system has been considered as the latest solution to the various scams and slanders associated with the general elections that have jolted Pakistan's political aspect in the past, with missing polling managers and ballot boxes and the re-counting of votes commanded by the courts.
Read more:  Pakistan to introduce an e-voting system for more transparent elections
Source: TechJuice