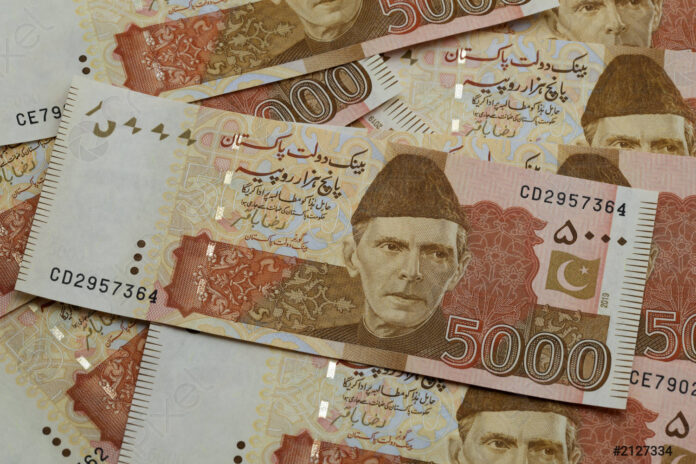 The Pakistani rupee has seized the coveted title of the world's best-performing currency for September, reaching a seven-week high against the US dollar. With a consecutive 17-day climb, the rupee closed at an impressive Rs287.74 against the greenback, boasting a 0.35% gain of Rs1.01, as reported by the State Bank of Pakistan's data.
Unprecedented Currency Triumph
Financial powerhouse Arif Habib Limited proclaimed the Pakistani rupee as the world's best-performing currency throughout September 2023. In contrast, other notable currencies, including the Mauritian rupee, Hong Kong dollar, and Canadian dollar, achieved gains of less than 1% during the same period. Conversely, over 30 currencies across the globe experienced declines ranging from 0.1% to 6.2% during the month, emphasizing the Pakistani rupee's exceptional performance.
Factors Fueling Rupee to Become World's Best-performing Currency
Over the course of the past 17 working days, the Pakistani currency has impressively strengthened by 6.73%, rebounding from its record low of Rs307.10/$ on September 5, 2023. This remarkable turnaround can be attributed to the government's concerted efforts to combat foreign currency smuggling, hoarding, and speculation.
Economist Ashfque Hasan Khan highlights the importance of the government's crackdown on these activities, which previously clouded the rupee's outlook and triggered a 6% (Rs18.60) depreciation from August 15 to September 5, 2023. The subsequent clampdown on speculators and smugglers gradually restored the rupee to its rightful value.
Khan further elucidates that this recovery serves as evidence against claims of a market-based exchange rate, as the interim government had suggested that the actual value of the rupee should be Rs260/$. Local research institutes predict ongoing recovery, projecting the rupee to strengthen to Rs278-280/$ in the current cycle. The successful elimination of black markets, augmented foreign currency inflows through official channels, and stabilization of foreign exchange reserves at $7.80 billion testify to the positive impact of these measures on Pakistan's economic landscape.
Also read: Rupee Surges Rs. 35 Against US Dollar in Just Five Days