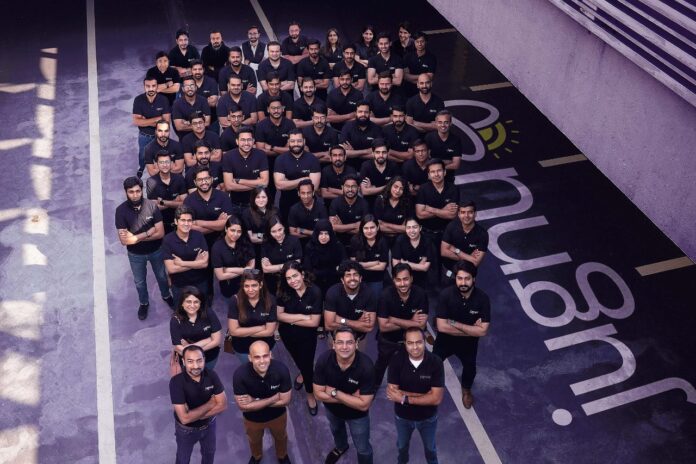 Pakistani B2B e-commerce startup, Jugnu, and MENA-based Sary have united to transform the future of B2B e-commerce through an initial strategic raised funding of $22.5 million, accelerating Jugnu's growth and development. Jugnu has raised this impressive funding in Series A round, led by Sary with participation from Sarmayacar and Systems Limited, which will allow the Pakistani B2B startup, Jugnu to accelerate the expansion of its B2B eCommerce ecosystem in Pakistan.
Jugnu Will Use the Recently Raised Funding to Expand its Team and Operations
"Jugnu has focused on developing strong capabilities and moats in key markets during the last 18 months, leveraging our product-market fit to grow rapidly during this period. The funding raised in Series A round will enable us to expand our team, ramp up our technological platform, expand product offerings and extend our geographical footprint," said Sharoon Saleem, Co-founder, and CEO of the Pakistani B2B startup, Jugnu.
Read more: RapidAPI Raises $150M Series D Funding at a $1B Valuation for API Management
Pakistan has more than one million Kiryana stores that lack access to suitable inventory procurement. Over two-thirds of the retail stores are never serviced directly by any managed distribution medium. The Pakistani B2B startup, Jugnu was established in 2019 with the particular goal of assisting small and medium-sized enterprise (SME) owners to realize their full earning prospects by making business easy for them. With continuous innovation, Jugnu has been able to accelerate its growth, directly encircling an effective client base of over 30,000 Kiryanas across Lahore, Rawalpindi, Islamabad, with expansion to other prominent cities underway. 
Pakistani B2B Startup 'Jugnu' Will Work with Sary to Accelerate its Growth 
Speaking about the alliance with Sary and the raised funding in the Series A round, Jugnu's Co-Founder and CEO Sharoon Saleem added: "Our new alliance with Sary will be a great boost for Jugnu. We've established a foothold in our existing operating cities with a rapidly growing customer base, and Sary will help us accelerate the development of our platform to connect producers and businesses, thereby ensuring SMEs in Pakistan have access to the best, most competitively priced goods at a single tap."
Source: Brecorder