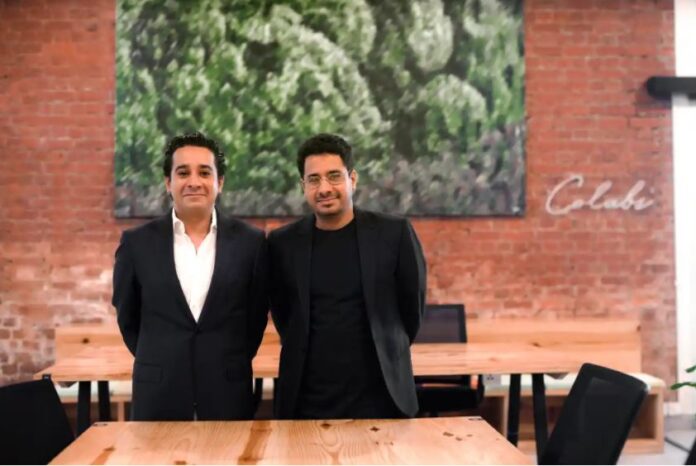 Pakistani coworking startup, COLABS, which enables SMEs, entrepreneurs, and freelancers to build and grow their businesses through its spaces and tech platform, has raised $3 million in seed funding. The latest raised seed funding paves the way for COLABS to extend its presence across main cities in Pakistan, as it looks to "knit together a community of 100,000 entrepreneurs and freelancers in the country, starting with 10,000 members within the next two years". 
The Funding Round Was Directed by Indus Valley Capital 
The raised seed funding round was directed by Indus Valley Capital, Zayn Capital, and Fatima Gobi Ventures, the company said in a statement. "It is the first time these three leading Pakistan-focused VCs are investing together in a startup," said the company. The seed funding round also saw the participation of Shorooq Partners, Kinnow Capital, Muir Capital, Sai Ventures, and some key angels, including Turner Novak, William Hockey, and Teddy Himler.
Pakistani coworking startup, COLABS co-founder and CEO Omar Shah, a former investment banker stated, "We realized that people setting up operations in Pakistan need other services; they need help to set up companies, process payrolls, and ensure tax compliance. That is why we introduced our business solutions. Our plan is to get to 600 paying customers in the next 12 months, and from there we will roll this product out to the market," said Shah.
Furthermore, according to Shah, the increasing interest in Pakistan by major investors such as Tiger Global suggests that the growth of the country's startup ecosystem is set to continue, increasing the demand for spaces like COLABS. Investments into Pakistan increased more than five times last year to $350 million from $65 million in 2021 at the backdrop of a fintech and e-commerce boom.
The Newly Raised Seed Funding Brings the Total Amount Raised by COLABS to $4 Million
Pakistani coworking startup, COLABS' newly raised seed funding brings the total amount raised by the startup to $4 million, including capital from an unannounced pre-seed round. Aatif Awan, founder and managing partner of Indus Valley Capital said, "We're thrilled to partner with the COLABS team to help them build the leading platform and community that will power the growth of Pakistani tech across startups, freelancers, and global companies expanding into Pakistan."
Read more: Pakistani B2B Startup 'Jugnu' Raises $22.5 Million Funding in Series A Round
Source: Profit