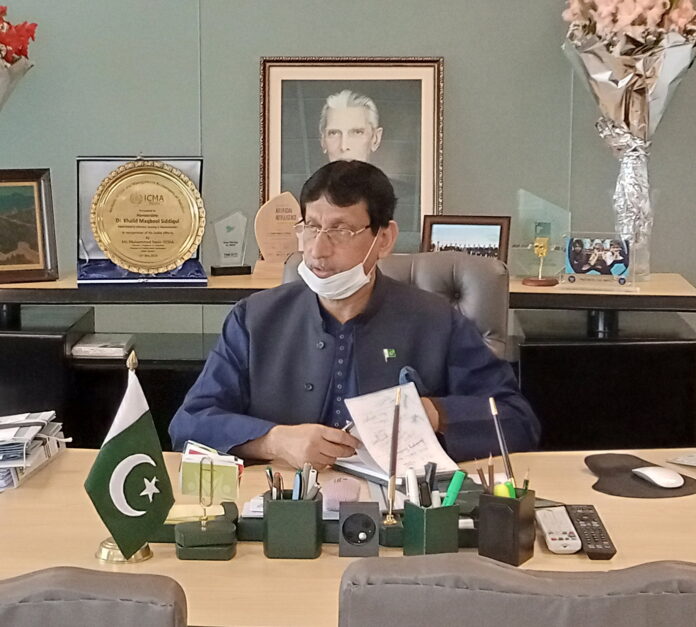 On Saturday, Federal Minister for Information Technology (IT) and Telecom, Syed Amin-Ul-Haq announced that Pakistan's telecom industry market capacity and exports of IT services have improved "considerably" in recent years. He further added that in line with Prime Minister Imran Khan's 'Digital Pakistan Vision', 5G technology will be launched by December 2022.
The Precondition for Digitization is to Improve Connectivity 
Moreover, according to reports, the IT Minister Amin-Ul-Haq was addressed as the chief guest at the 17th yearly Pakistan Software Houses Association ([email protected]) ICT Awards convention hosted here at a regional hotel. He spoke extensively about improving connectivity and emphasized that it is a precondition for digitization.  
Almost PKR 18 Billion Have Been Earmarked for Connectivity Projects: IT Minister
The IT ministry has been working on infrastructure development across the nation. "This year alone, some Rs 18 billion have been earmarked for projects to improve connectivity," he stated. In the time of next three years, nearly Rs31 billion will be invested to improve connectivity in the country, Amin-Ul-Haq further continued that Pakistan will roll out 5G technology by December 2022 with a spirit to further develop the telecom services and internet and make it comprehensive for remote and underdeveloped areas of Pakistan.  
Read more: IT Minister Inaugurates Online Portal for the Registration of Freelancers
In addition to this, associated infrastructure expansion and necessities entailing to improve connectivity are being done. Frequent meetings are being convened with the stakeholders in this interest. The IT Minister, Amin-Ul-Haq further took the opportunity to praise [email protected] as the representative organization of software and tech companies. "As soon as I assumed office charge, I vowed, IT ministry would give priority to the recommendations put forward by [email protected] entailing to improve connectivity," he said. "The ministry has been working to ensure ease of doing business in the country. A number of issues raised by [email protected] have been resolved. " 
Source: Brecorder