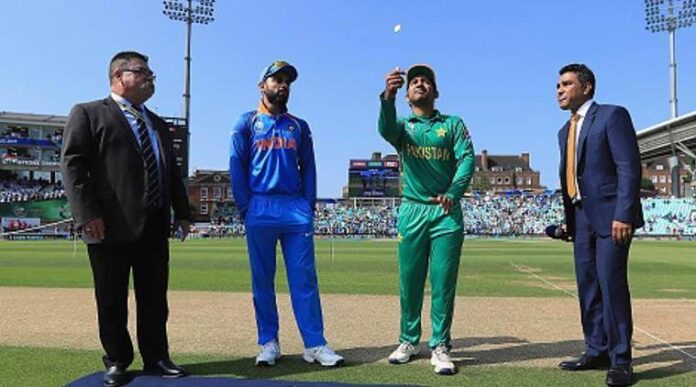 Cricket enthusiasts around the world are eagerly awaiting the ODI World Cup 2023, set to unfold in India. In a bid to make the ticketing process easier for fans across the globe, the International Cricket Council (ICC) has announced its plans for online ticket sales. With anticipation building, the virtual gates to witness the thrilling clash between Pakistan vs India will swing open on 3rd September, creating a digital frenzy among cricket aficionados.
A Global Cricket Extravaganza Awaits
As the cricketing world gears up for the grand spectacle of the ODI World Cup 2023, the ICC has taken strides to ensure that fans have the opportunity to secure their seats well in advance. Chris Tetley, the ICC Head of Events, emphasized the significance of registering interest early to stay informed about ticket updates and secure a coveted spot in the stands. The online ticketing approach aims to cater to the diverse and widespread fan base, enhancing the accessibility and convenience of acquiring tickets.
Marking the Calendar: Pakistan vs India World Cup Match
A pivotal moment in the cricket calendar, the clash between Pakistan and India holds a special place in the hearts of fans from both nations. The excitement reaches its pinnacle as the virtual ticket counters for this monumental showdown will open on 3rd September. Cricket enthusiasts from Pakistan and India will have the opportunity to secure their seats and be part of the electrifying atmosphere when the two arch-rivals meet on the field.
The anticipation surrounding the World Cup is palpable, with the opening match between England and New Zealand set to kick off the tournament on 5th October. As cricket enthusiasts mark their calendars and gear up for a month-long extravaganza of cricketing excellence, the online ticketing system promises a hassle-free and exciting way to be part of the action. Whether it's witnessing non-stop boundaries or nail-biting run chases, the digital ticketing experience adds an element of convenience to the thrilling journey that lies ahead.
Also read: ICC World Cup 2023 Trophy Takes to the Skies in Spectacular Launch