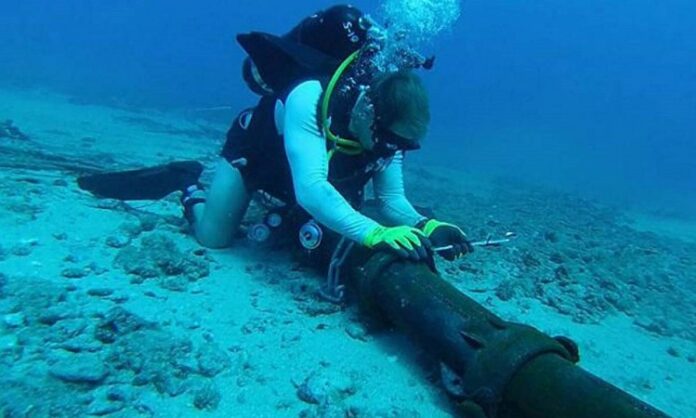 Internet users all across Pakistan have been experiencing slow internet speed throughout the past few days. According to Pakistan Telecommunication Authority (PTA), the problem of slow internet speed is due to a submarine cable fault. The submarine cable fault is why Pakistan faced slow internet speed, as it was lowered by one terabyte on Tuesday, after which the PTA started to redirect internet traffic to other lines.
The SEA-ME-WE 4 (South East Asia–Middle East–Western Europe 4) submarine communications cable system links Singapore, Malaysia, Thailand, Bangladesh, India, Sri Lanka, Pakistan, the United Arab Emirates, Saudi Arabia, Sudan, Egypt, Italy, Tunisia, Algeria, and France.
Submarine Cable Fault Caused Major Internet Problems in Peak Hours
Furthermore, the fault has affected internet speed in the country, forcing problems for users during prime hours. The reports further concerning the latest cable fault argued that the restoration work will take some time. The SEA-ME-WE 4 is expected to be fixed by January 2022.
Pakistan to Get Starlink's Satellite Internet Service
On the other hand, with the latest advancements in discussions with Starlink, the US-based satellite internet service, Pakistan will gain high-speed internet throughout the nation. According to a 2017 census, 60 percent of Pakistani's live in rural regions. Several of these areas don't have access to good-speed internet. If the Starlink project does go through, Pakistani's internet access will improve significantly.
Elon Musk's satellite internet project employs low-orbiting satellites to bring the internet to secluded neighborhoods, qualifying for access to education, health care, and even catastrophe communications support.
Read more: Elon Musk's SpaceX Starlink Announces to Open its First Office in Pakistan
Source: Mashable