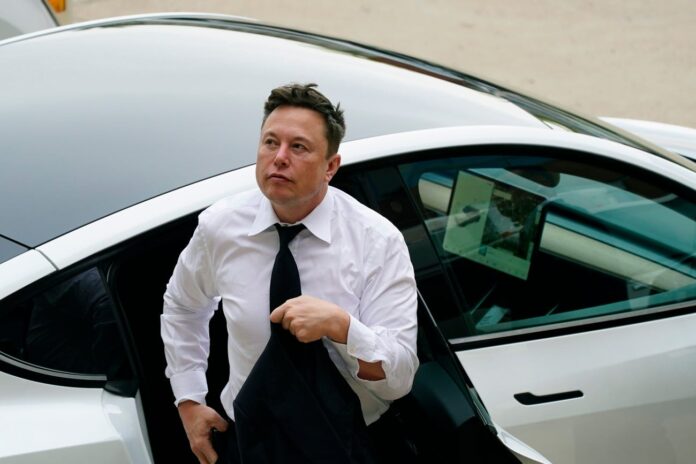 On Wednesday, Elon Musk said that he believes that there's no other CEO in the world who pays as much attention to safety as he does, according to a Financial Times report.
Elon Musk is Time Magazine's Person of the Year  
This statement comes as Musk was crowned the FT's Person of the Year for 2021, days after Time magazine named the Tesla and SpaceX CEO as its Person of the Year for his dedication to space exploration and the surroundings. Moreover, in a discussion with the FT, Musk stated he hasn't deceived or endangered Tesla owners' safety with the corporation's self-driving assistance software, including Autopilot and Full Self-Driving.
Read more: Elon Musk Plans to Pay More Than $11 Billion in Taxes This Year
"Read what it says when you order a Tesla," Elon Musk told the FT. "Read what it says when you turn it on. It's very, very clear." Elon Musk remarked that Tesla's high safety ratings and NASA's use of SpaceX rockets to send its own astronauts into space confirm that he concentrates on safety. "I don't think there's a CEO on this planet that cares more about safety than me," he told the FT.
In addition to this, SpaceX has won multiple NASA contracts over the years — the most significant one so far is the lunar launch agreement, which concerned the company of Elon Musk beating out Jeff Bezos's Blue Origin. Although SpaceX has mainly been in the clear over safety hazards, Tesla has encountered its challenges.
Tesla Has Been Involved in a Number of Car Accidents
The electric car enterprise's self-driving software has come under complaint for being involved in a number of car wrecks. The National Highway Traffic Safety Administration (NHTSA) in August opened an inquiry into Tesla's driver-assist Autopilot, following 11 hits in which Tesla's struck cars at first-responder scenes since 2018. Regulators and legislators have condemned Tesla's Autopilot feature, stating that the name makes drivers think the cars are self-sustaining when they aren't.
Source: Insider