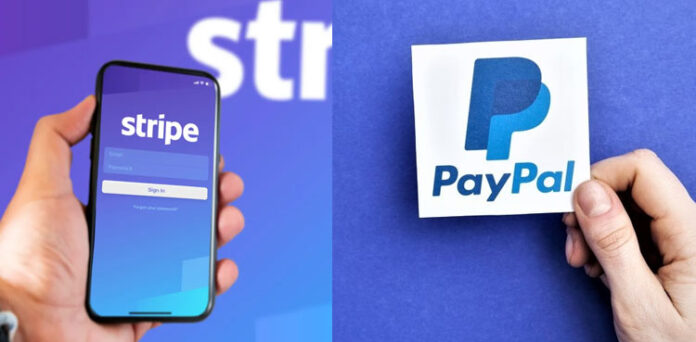 Caretaker Federal Minister for Information Technology and Telecommunication, Dr. Umar Saif, announced that the Pakistani government is actively engaged in discussions with two global payment giants, PayPal and Stripe, to explore the possibility of bringing their services to Pakistan. These developments hold immense potential for the country's freelancers, e-commerce sector, and content creators.
Facilitating Freelancers by Easing Financial Transactions
Dr. Saif emphasized the importance of introducing PayPal to Pakistan, particularly to facilitate freelancers. To achieve this, the government is striving to convince PayPal to provide services in Pakistan through a third-party arrangement, similar to its operation in Egypt. In Egypt, PayPal offers its services through a third party, and Pakistan aims to adopt a similar approach. The Ministry of Information Technology and Telecommunication has already made a request to PayPal to allow Pakistani freelancers to repatriate their earnings to Pakistan through a one-way service. Talks with PayPal are set to commence within a week, reflecting the government's commitment to address the financial needs of freelancers.
Empowering E-commerce Opportunities with PayPal and Stripe
In addition to pursuing PayPal, Pakistan is also engaged in discussions with Stripe, another prominent payment processing platform. These negotiations are being facilitated by the Pakistani embassy in Singapore. The potential introduction of Stripe's services in Pakistan holds promising implications for the e-commerce industry, offering seamless and secure payment solutions for businesses and consumers alike. Moreover, it presents a golden opportunity for Pakistani content creators to monetize their content efficiently.
Dr. Saif expressed optimism regarding the outcome of these talks, projecting a favorable resolution within approximately two months. Pakistan's compelling business case and the undeniable benefits that PayPal and Stripe can bring to the country's financial ecosystem underscore the government's commitment to fostering growth and financial inclusion. If successful, these discussions could mark a significant step forward in Pakistan's integration into the global digital economy, unlocking new opportunities for businesses and individuals alike.
Also read: PM Kakar Plans to Bring PayPal and Starlink to Pakistan