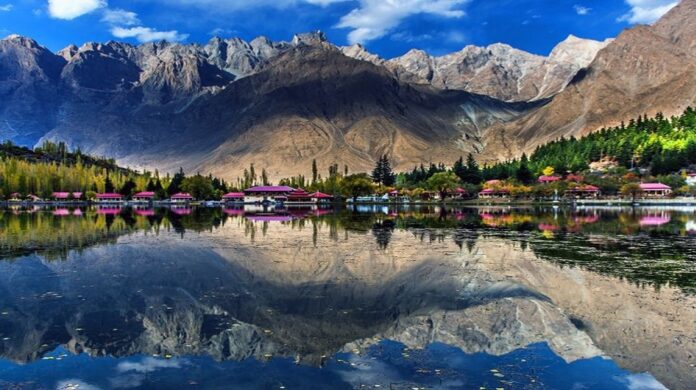 In a bold move to boost tourism and foster economic growth, Pakistan is set to launch an ingenious 'tourism app.' This exciting announcement was made by Special Assistant to the Prime Minister on Tourism, Wasi Shah, on the occasion of World Tourism Day, defining the role of tourism in social, cultural, economic, and environmental development. "We are blessed with a country that is home to some of the world's most fascinating tourist attractions, including the highest mountain peaks, stunning coastlines, beautiful lakes, lush green valleys, ancient civilizations, and a rich cultural heritage," said Wasi Shah.
Promoting Tourism with a Mobile Solution
World Tourism Day, celebrated annually on September 27, has been a global platform since 1980 to recognize tourism's vital role in international development. It marks the anniversary of the adoption of the United Nations World Tourism Organization (UNWTO) Statutes in 1970. Pakistan's commitment to advancing tourism aligns perfectly with this global celebration.
The government recognizes the importance of media and entertainment in promoting these sites. Encouraging filmmakers and playwrights to explore and showcase these destinations will enhance their visibility and appeal. In tandem with these efforts, awareness campaigns and daily cleaning arrangements at tourist spots are being implemented to maintain cleanliness and attract more visitors. Wasi Shah also praised the Pakistan Tourism Development Corporation for its tireless work in advancing tourism within the country.
Government's Vision of the Upcoming Tourism App
The Pakistani government's vision for this tourism app is clear – to provide tourists visiting Pakistan with a powerful tool that offers authentic information and seamless access to the state tourism department. Available on the Google Play Store for Android users, the app will serve as a one-stop resource for tourists, offering comprehensive details on tourist destinations, transportation options, and essential services.
Special emphasis is placed on eco-tourism, with plans for public-private partnerships to promote environmentally responsible tourism in regions abundant with natural attractions. Additionally, the government is nurturing the medical tourism industry, paving the way for growth through supportive policies and partnerships with healthcare organizations.
Wasi Shah said; "The government is focused on eco-tourism to ensure environmental conservation while managing tourist spots," "We are pushing green initiatives to promote responsible tourism in the country and the ministry has various plans to ensure small businesses have the resources for green investments and to create local jobs," he added.
Also read: Pakistan Forms Murree Tourism Police to Facilitate Tourists