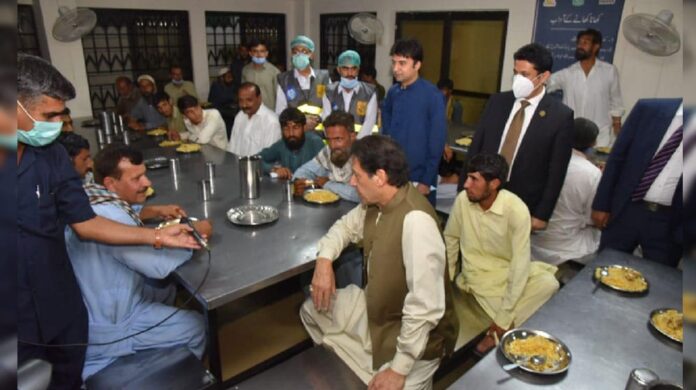 On Thursday, Pakistan Bait-ul-Mal (PBM) has inaugurated the Panahgah App, a mobile application designed to help citizens to discover locations of their nearest Panahgahs (shelter homes) organized under the Ehsaas Program of the federal government.
The Panahgah App is developed, designed, and operated by the National Information Technology Board (NITB), approved by the Ministry of Information technology and Telecom (MoITT). According to the reports, the Panahgah App manages a centralized screen, presenting the total number of beneficiaries and meals being served in each shelter home across Pakistan.
پاکستان بیت المال کی خصوصی ہدایات پر نیشنل انفارمیشن ٹیکنالوجی بورڈ نے "پناہ گاہ " ایپلیکیشن کو ترتیب دیا۔ ایپلیکیشن پلے سٹور پر دستیاب ہے۔ صارفین ایپ کی مدد سے پناہ گاہ کے حوالے سے ضروری اعدادوشمار حاصل کرسکتے ہیں ۔ ایپ ڈاؤنلوڈ کرنے کیلئے لنک پر کلک کریں۔https://t.co/w01MiA8pPn pic.twitter.com/NUiAbsZ3Fv

— National Information Technology Board (@NationalITBoard) September 16, 2021
The Panahgah App will Make it Easy to Donate Money to the PBM 
Another useful feature of the Panahgah App is that it further enables the users to donate money to Pakistan Bait-ul-Mal (PBM) with a single click to help the charity and social welfare system to efficiently operate the Panahgah establishments across the country.
Read more: IT Ministry inaugurates TechLeads portal to link overseas Pakistani experts with local industry
Moreover, addressing the launch event, the Managing Director (MD) of Pakistan Bait-ul-Mal (PBM), Malik Zaheer Abbas Khokhar, stated that PBM has built 23 Panahgahs all over the country. Each offers free meals to 500 people and free overnight stays to 100 people daily. PBM intends to establish 13 new Panahgahs in various cities across the country by the end of October this year.
Pakistan Bait-ul-Mal Uses Digital Means to Accelerate Their Social Welfare Operations
He further continued, "Following the vision of Prime Minister of Pakistan, digital transformation and e-governance are being introduced to accelerate PBM's social welfare services". The PBM's MD also said that PBM is also operating 16 mobile kitchen vehicles in 5 cities, which provide free meals to deserving people twice a day and seven days a week.
In addition to this, speaking about the Panahgah App, Malik Zaheer Abbas further stated that fostering such technological innovations will lead us to improve our capacities to serve the poor persons in an effective and transparent manner by having the real-time information; and it would also be suitable to meet the future difficulties of a growing number of beneficiaries ahead.