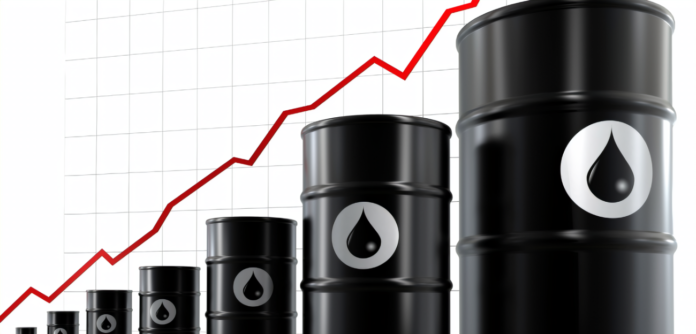 The global crude oil prices plummeted below $100 a barrel, reflecting investors' concerns over a possible recession that could affect the demand for oil. The International benchmark, Brent crude, was trading at $108.73 per barrel at 0650 GMT for a 0.27% decrease after closing the previous session at $109.03 a barrel. The prices of oil and surged at the beginning of this year as Russia's invasion of Ukraine prompted the US and EU to sanction Russian energy exports, which is one of the world's largest producers of oil.
Investors fear the upcoming recession
According to the Energy Information Administration (EIA), the US commercial crude oil inventories decreased by 2.8 million barrels to 415.6 million barrels last week, against the market expectation of a drop of 110,000 barrels. Meanwhile, the heightened concerns of a recession and slowdown in the global economy continue causing shifts in the global oil prices.
Citigroup Inc. also warned that crude oil could sink to $65 a barrel by the end of this year and slump further to $45 by end of next year if the recession ceases growth. However, the investors are eyeing the OPEC+ group meeting that will determine the oil production for the summer months. The markets are also waiting for a possible supply increase decision from OPEC to relieve the tense supply concerns.
How does the Russia-Ukraine affect oil prices?
Russia remains an important player and a key consumer market for Gulf oil producers. India turned out to be the main buyer of extra volumes of Russian oil. From almost zero in February, its imports rose to 0.9mbpd in May compared to the previous years when its average imports did not exceed 0.2mbpd. The Western sanctions on Russian oil and gas, drop Euro to a new 20-year low against the dollar due to the soaring gas prices. The Eurozone inflation has skyrocketed reaching a record 8.6% in June, forcing central banks to raise the interest rate.
Read more: Russia Imposes Sanctions on Mark Zuckerberg, Kamala Harris, and other US Officials