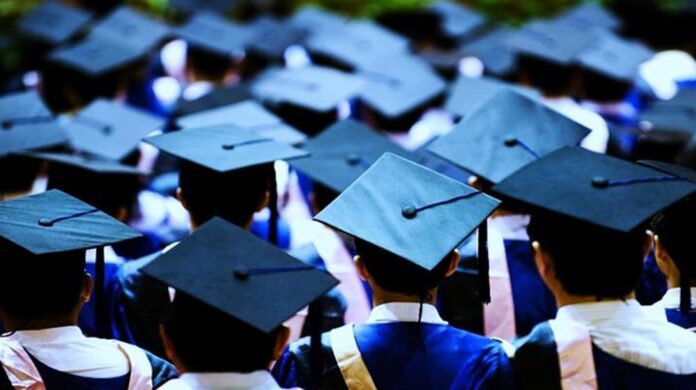 National University of Sciences & Technology (NUST) has significantly advanced its global position according to the recent report of Quacquarelli Symonds (QS) World University Rankings by Subject 2021.
NUST has remarkably improved its position in QS World University Rankings by Subject 2021. As per the report, the university currently stands at 214th position in the world and at 1st in Pakistan in Engineering and Technology domain. 
The university proudly announced that in the subject area of Engineering and Technology, NUST has not just maintained first place in Pakistan for the 5th sequential year but has further risen 46 positions globally as compared to the last year's ranking. Moreover, in the same subject field, the university has been ranked 143rd among world universities in the discipline of Computer Science & Information Systems (CS&IS) and 1st in Pakistan.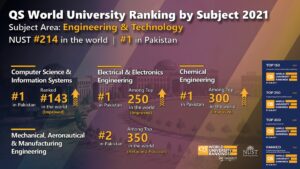 Read more: According to Rafay Baloch cryptocurrency "Pi Coin" is a scam
Furthermore, in the field of Electrical & Electronics Engineering, NUST holds the position among the top 250 universities of the world and 1st in Pakistan. QS has also placed NUST among the prime 300 universities of the world in Chemical Engineering and 1st in Pakistan. In addition to it, the disciplines of Mechanical, Aeronautical, and Manufacturing Engineering, NUST attains a position among the top 350 universities of the world and 2nd in Pakistan.
In addition to that, the university has shown impressive improvement in the domain of Business and Management by acquiring a position amongst 251-300 universities. Besides, in the subject domain of Natural Sciences, NUST has increased its position to be amongst 401-450 universities in 2021. The university has also been ranked for the first time in the subject of Biological Sciences. Consequently, the university is presently among one of the two top universities of Pakistan to have been ranked in 3 out of 5 subject areas of QS Subject Rankings.