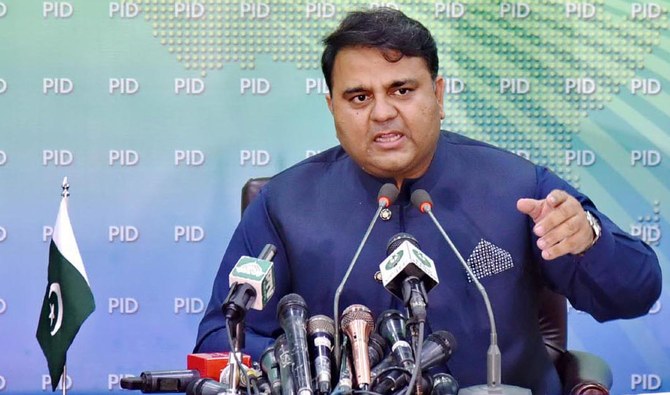 The government of Pakistan has announced the establishment of a TV channel to promote media cooperation between Pakistan, Turkey, and Malaysia. Conversing with the reporters in Islamabad, Minister of Information and Broadcasting Fawad Chaudhry stated that focal individuals for media sharing have been appointed and a collaborative media network will be designed.
The Three-Nation TV Channel is Committed to Fight Islamophobia 
The inauguration of a dedicated TV channel was declared in September 2019 when heads of Pakistan, Turkey, and Malaysia decided to jointly establish an English-language television channel committed to encountering Islamophobia and removing "misperceptions" concerning Islam.
Furthermore, PM Imran Khan announced the decision after his trilateral conference with Turkish President Recep Tayyip Erdogan and then-Malaysia Prime Minister Mahathir Mohamad on the sidelines of the UN General Assembly in New York. The three-nation TV channel would offer Muslims a reliable media presence to support in "setting the record straight" on Islam and opposing the phenomenon of Islamophobia internationally.
Read more: There Are No Immediate Chances of Pakistan Legalizing Cryptocurrency: Fawad Chaudhry
According to Fawad Chaudhry, extremism must be opposed in Pakistan, Malaysia, and other Muslim nations. He told an Organization of Islamic Cooperation (OIC) platform should comprise a unit of scholars to provide counsel on sacred matters.
Pakistan and Turkey to Produce a Series on Salahuddin Ayyubi
The minister further added that the Rehmat-ul-Alamin Authority's jurisdiction would be raised and that a similar association would be inaugurated under the 57-nation Muslim bloc. Earlier this year, Pakistan and Turkey had declared that the two are collectively bringing a period drama on the life of Salahuddin Ayyubi. The series will be collectively produced by Pakistan's Ansari & Shah Films and Emre Konuk, owner of Turkey's Akli Films. After the official statement, Turkish producer Emre Konuk shifted to his Twitter dubbed the arrangement prolific on a 'blessed Friday night.'
Source: Geo News