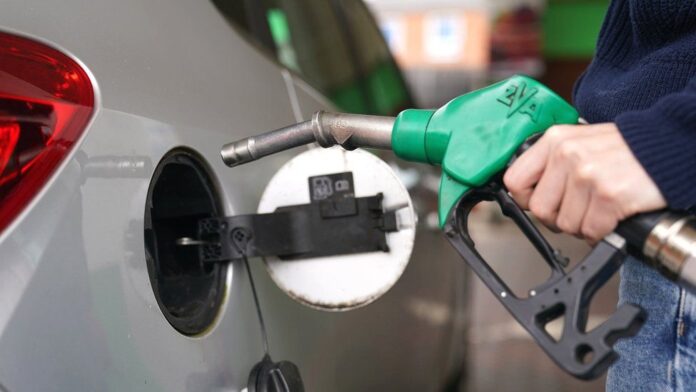 On Friday, PM Shehbaz Sharif Friday rejected the proposal to raise petrol prices for the period April 16-30, PML-N Economy's Twitter handle stated that this was a move made to provide relief to the masses. The new government's decision to keep the prices unchanged will push it to give another hefty amount in subsidy from April 16 to 30. On February 28, former PM Imran Khan declared a reduction of Rs10 per liter in petrol and diesel prices and a price freeze till the announcement of the budget for 2022-23.
OGRA Sends Proposal to Finance Division to Raise Petrol Prices by Rs21.50
However, the Oil and Gas Regulatory Authority (OGRA) — a day earlier — had sent a proposal to the Finance Division to raise petrol prices by Rs21.50 and diesel by Rs51.30 (based on existing/current petroleum levy and GST). As per the proposal to raise petrol prices, the OGRA has proposed a raise of Rs83.50 per liter of petrol and Rs119.88 per liter of diesel (based on the federal government's recommended petroleum levy of Rs30 and 17% GST).
In a press meeting alongside ex-finance minister Miftah Ismail, PML-N leader Shahid Khaqan Abbasi declared that no country in the world was selling petrol cheaper than its original cost. PML-N leader Shahid Khaqan Abbasi said that the incumbent government was encountering problems due to the former government's mismanagement as they had set the price of petrol at Rs149, which burdened the national exchequer and led to a further increase in petrol prices.
The Rates Were Fixed by PTI to Garner Cheap Publicity, Claims PML-N Leader
Due to the PTI government's policy of upholding the petroleum products' rates fixed, the remaining Rs35 billion was paid through the national exchequer. "If the rates are kept the same till June, then the government will have to pay Rs240 billion through its own resources […] the rates were fixed by PTI to garner cheap publicity," he said while lashing out at the Imran Khan-led government to keep the rates fixed till the next budget.
Had PM Shehbaz accepted OGRA's summary to raise petrol prices, then the rate of petrol would be at Rs265 and diesel Rs235, Abbasi said and noted that the previous government had fixed the rates despite promising the International Monetary Fund (IMF) that they would hike them.
عالمی ادارے جن سے ہم ٹیکس لیتے ہیں IMF اور ہمارا ٹیکس کا نظام جس میں ہمارا سیلز ٹیکس ہوتا ہےجو پیٹرول کی قیمت بتائی ہےاس میں یہ ٹیکس شامل نہیں ہے اگر یہ ٹیکس شامل کریں تو اوگرا کے مطابق پیٹرول 235 روپےاور ڈیزل 264 کا ہونا چاہیے.شوکت ترین نے IMFسےجو وعدےکیےتھے یہ رقم اسکے مطابق ہے pic.twitter.com/YPzHZhRcHX

— PML(N) (@pmln_org) April 15, 2022
Read more: New Government Withdraws its Decision to Raise Salaries of Government Employees