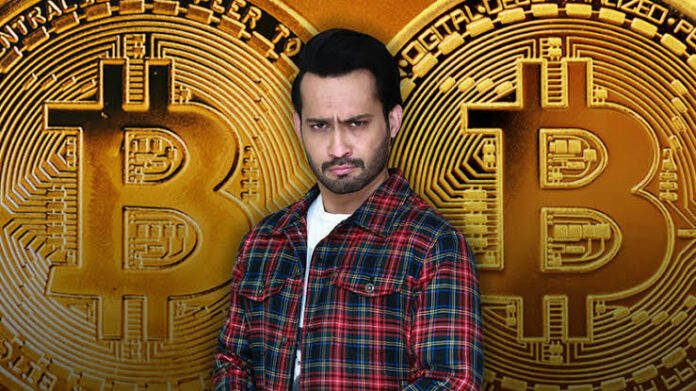 Crypto enthusiast, Waqar Zaka, wrote a tweet addressing the PM of Pakistan that he is ready to help the Government in tracing illegal transactions in crypto to launching Pakistan's crypto platform, this is the only way youth can easily earn from home. To support Waqar Zaka's stance, his followers started trending the hashtag #PakistanDemandsCrypto. The Living on the Edge host has worked tirelessly to legalise cryptocurrency in Pakistan. Not long ago, he also filed a petition in Sindh High Court to enable the use of cryptocurrencies in Pakistan. 
While many influencers of Pakistan were focused on promoting their products, Waqar Zaka used his platform to educate people regarding Cryptocurrency. The reality show host started talking about bitcoins in 2014, after leaving his show. Since then, he has been educating people on various platforms while running his startup, TenUp Nation – Pakistan's first blockchain-based microfinance platform.
Read more: Binance nominates crypto enthusiast, Waqar Zaka, for influencer award
#PakistanDemandsCrypto trended on Twitter
The hashtag Pakistan demands crypto was trending on Twitter with 19 thousand tweets and people were demanding Imran Khan to legalise cryptocurrency as it's the future of traditional currencies and it aligns with the Prime Minister's vision of digital Pakistan. A user of the micro-blogging website wrote; "9.1 Million dollars are invested by Pakistanis into crypto and our funds are not secure as there is no regulated exchange. Imran Khan, please ask SEC to allow Waqar Zaka to launch this exchange."
Cryptocurrency is the talk-of-the-town around the globe, an increasing number of people are using cryptocurrency for investment, and transactional purposes. Pakistan is recently seen to be trending in the area of cryptocurrency as the country lands on the third spot in the Top 20 list of the 2021 Global Crypto Adoption Index. Although Binance is one of the most downloaded apps in Pakistan, it is neither regulated nor approved by the country's regulators. Currently, no licenses or approvals for cryptocurrencies have been granted by the Securities and Exchange Commission of Pakistan.
Netizens contributed to the trend
Netizens actively took part in the trend to support Waqar Zaka's stance on cryptocurrency. Here are some of the most popular tweets from the trend;
All Pakistan request @ImranKhanPTI to formalize crypto exchanges and cryptocurrency business. This will generate huge revenue for the whole country and provide earning opportunities for our youth. #PakistanDemandsCrypto

— Muhammad Musab (@Muhamma77595982) October 7, 2021
Waqar Zaka is fighting in Court since 2019, today even the Court said that crypto regulations are important and most important is that Pakistan should have its crypto e
should allow crypto buy selling & @SECPakistan
#pakistandemandscrypto @ImranKhanPTI

— Shehzad Mian (@mian_shehzam) October 7, 2021
Sir @ImranKhanPTI team @TenupNation is ready to help Government in tracing illegal transactions in crypto to launching Pakistan's crypto platform, this is the only way youth can easily earn from home #pakistandemandscrypto

— Waqar Zaka (@ZakaWaqar) October 7, 2021