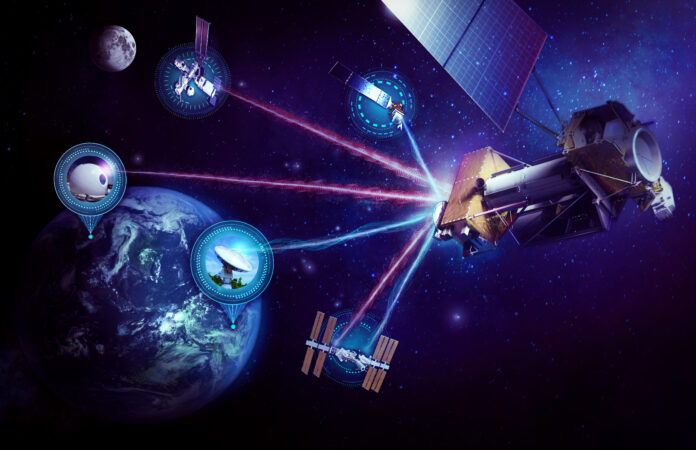 NASA has recently revealed its initiative to provide a new on-demand streaming service, NASA+, offering people a wealth of science and space content worldwide. This streaming platform promises to revolutionize how we access information about space missions, research, climate data, live coverages, virtual tours, and much more. Marc Etkind, Associate Administrator at the Office of Communications at NASA Headquarters, said, "We are putting space on demand and at your fingertips with NASA's new streaming platform. Transforming our digital presence will help us better tell the stories of how NASA explores the unknown in air and space, inspires through discovery, and innovates for the benefit of humanity."
NASA+ – A Comprehensive Space Streaming Service
The announcement of NASA+ has captured the attention of space enthusiasts and curious minds alike. Currently in its beta stage, the streaming platform will serve as a standalone service but will integrate seamlessly with NASA's mainframe and database. This integration enables users to explore a connected, integrated, and topic-driven experience as they access information from the new platform and the existing flagship websites.
One of the most appealing aspects of NASA+ is that it will be ad-free, cost-free, and family-friendly. This makes it an excellent educational resource for individuals of all ages, providing a safe and engaging environment to learn about space exploration. Additionally, the service will offer Emmy Award-winning live coverage and a variety of captivating video series, providing a holistic understanding of NASA's endeavors.
Moreover, NASA+ will incorporate curated content from carefully selected agency websites, ensuring users can access the most relevant and intriguing material. This curated approach guarantees a seamless user experience, allowing space enthusiasts to immerse themselves in the latest discoveries and updates from the world of space exploration.
Engaging a Diverse Audience
NASA's decision to launch the streaming service on multiple platforms is a way to make space content accessible to a broader audience. The streaming service will be available on Android and iOS devices through the existing NASA app and web browsers. Furthermore, users will be able to enjoy the NASA+ experience on popular streaming devices such as Roku, Apple TV, and Fire TV.
By expanding access across different platforms, NASA aims to engage a diverse global audience and foster a greater interest in space exploration. With this initiative, NASA seeks to share its passion for discovery and innovation, inspiring individuals to learn more about the wonders of the cosmos and the agency's contributions to humanity.
Also read: NASA's Veggie Success: Zinnia Flower Blooms in Orbit on the International Space Station