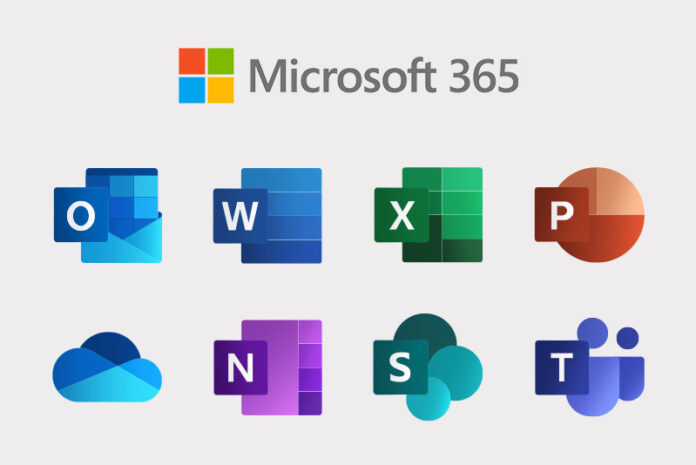 After 30 years, Microsoft Office is rebranding to 'Microsoft 365'  The company announced the change at its Ignite conference, and over the next few months, Office.com, the Office mobile app, and the Office app for Windows will be rebranded to get new icons and looks.
Microsoft 365 to Offer a Whole New Experience
Traditional Office apps like; Excel, Outlook, Word, and Powerpoint will all come under the ambit of Microsoft 365. According to the company, "Over the last couple of years, Microsoft 365 has evolved into our flagship productivity suite. So we are creating an experience to help you get the most out of the newer version." The changes will begin rolling out for Office.com in November 2022 and in January 2023 for the Office app on Windows and the Office mobile app.
Microsoft has mentioned that more features are coming to the desktop and web apps, including a dashboard for subscription information and storage usage, additional templates, and better sorting. However, Word, Excel, and other apps will still be displayed as separate programs on the desktop. For Apple users, the name change will be first seen in the Office iOS app, which will include a new apps module for cloud-based 365 tools.
New Features in the App
New types of content creation and templates: Create is your place to quickly start on projects across several Microsoft 365 apps either from blank templates or try recommended templates for quicker inspiration.
New Apps module: Discover, launch, and pin the tools you use the most across Microsoft 365.
Welcome Badging: This allows you to see your Microsoft 365 subscription status and track storage usage in one easy place.
My Content: My Content is a central location to view and access all your content.
Feed: Relevant content based on who you work with and what you work on to simplify your workflow.
Tagging: A new way to group and organize your content with custom tags.
Also read: Microsoft is Retiring Internet Explorer after 27 Years