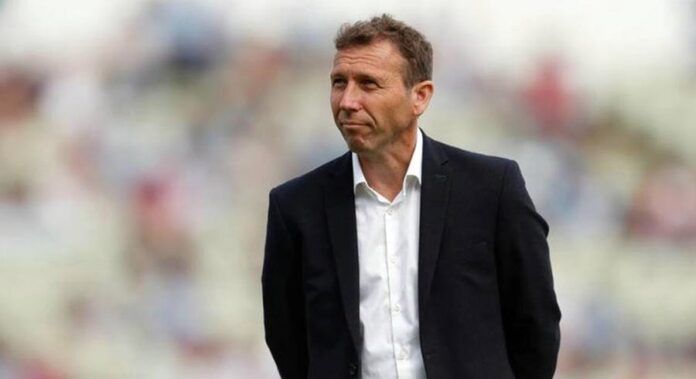 Michael Atherton, a former England cricketer and respected cricket commentator, has stirred up the cricketing world with a bold prediction: Pakistan will defeat India in an ODI World Cup match. This statement comes in anticipation of the much-awaited clash between the arch-rivals, slated to take place on October 14 at Narendra Modi Stadium in Ahmedabad. Michael Atherton prediction has reignited the hopes of Pakistan cricket fans, as India has historically maintained a perfect record against Pakistan in seven previous World Cup encounters.
Michael Atherton Prediction Regarding Pakistan
Atherton's bold prediction has set the stage for what promises to be an epic showdown between the cricketing giants. Despite India's historical dominance over Pakistan in World Cup matches, Atherton believes that this time, the tables may turn. He envisions a charged atmosphere in the stadium, with fans from both nations rallying behind their teams. Atherton's optimism is rooted in his belief that Pakistan's cricketing prowess and determination could finally tip the scales in their favor.
A High-Stakes Battle
The impending clash between Pakistan and India in the World Cup has already garnered immense attention. Atherton's prediction adds an extra layer of intrigue to this high-stakes battle. Both teams are gearing up for the competition, with Pakistan commencing their campaign against the Netherlands and India set to face Australia. The clash on October 14 is not only pivotal for both teams' World Cup aspirations but also promises to be a cricketing spectacle of unmatched intensity. As fans eagerly await the showdown, Atherton's prediction has only heightened the excitement surrounding this monumental encounter.
Also read: ICC World Cup 2023: Pakistan vs NZ Warm-up Game Ends with New Zealand's Victory