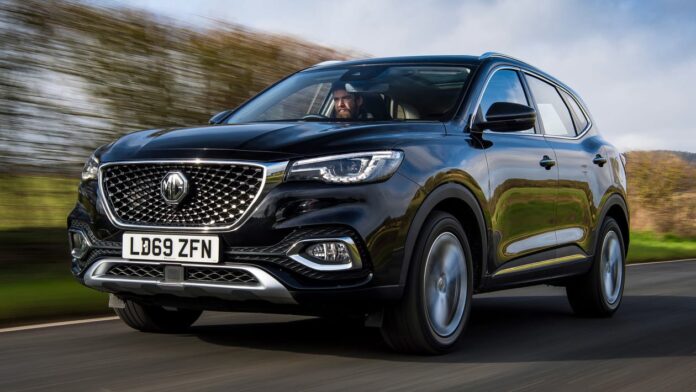 In the latest news, MG Motors Pakistan has announced that the all-electric Marvel R SUV will be unveiled at Packages Mall in Lahore very soon. The all-electric new model is from the series of automobiles that were imported by the firm a few months ago.
The All-Electric Marvel R SUV Has Been Tested on Pakistan's Roads 
Furthermore, the CBU unit of all-electric Marvel R SUV was brought to perform trials and to test its performance and capability on the road tracks of Pakistan, according to which firm will decide whether it should be rolled out locally or not. The firm appears to be exploring the market to assess what the people are inclined to purchase. MG had further showcased MG 5 earlier at the same place and had requested visitors for feedback on the proposed automobiles.
Read more: IT Ministry Aims to Inaugurate 5G Technological Ecosystem by 2023
The latest SUV is proposed in all-wheel drive and rear-wheel drive features. The rear-wheel-drive variant operates on two electric motors fixed on the rear axle generating 186 hp. While the all-wheel-drive variant has an additional electric motor installed on the front axle that assists in generating 302 hp of maximum power output.
The Latest Model Will Be Integrated with 5G Technology 
Moreover, the all-electric Marvel R SUV is the first mass-produced all-electric SUV integrated with the 5G technology that was manufactured in partnership with Huawei. The new all-electric model can trade information with its environment via a WLAN or cellular network and has cutting-edge amenities, comprising several driver-assist features, a leather-trimmed interior, and multiple comfort features.
When taking into account of high-end features of the all-electric Marvel R SUV, the model is definitely going to be priced higher than the rest of MG's series, particularly MG ZS-EV. However, there has been no final decision from the firm as its formal launch date and price is still undisclosed.
Source: Pro Pakistani