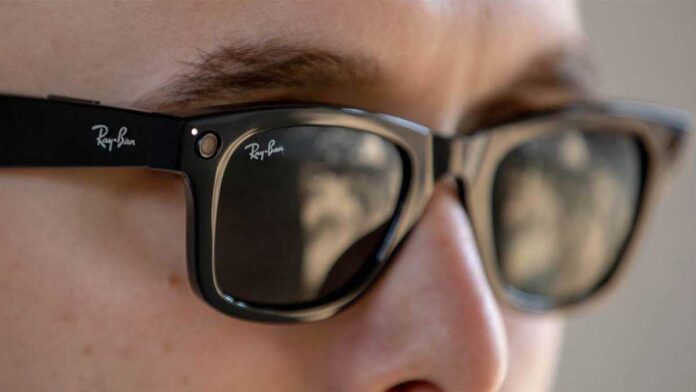 Meta Platforms Chief Executive Mark Zuckerberg unveiled a suite of innovative AI products, blurring the boundaries between the virtual and real worlds. These cutting-edge offerings include AI bots capable of generating photo-realistic images and a new generation of Meta's Ray-Ban smart glasses integrated with an advanced Meta AI assistant. Zuckerberg's revelation took place during the Meta Connect conference, a significant event for the social media giant and its first in-person gathering since the onset of the pandemic.
Meta's Ray-Ban Smart Glasses Redefined
A highlight of the announcement is the introduction of a fresh iteration of Meta's Ray-Ban smart glasses, scheduled for release on October 17th, priced at $299. These smart glasses, equipped with an upgraded Meta AI assistant, boast the ability to live-stream content directly to Facebook and Instagram. This marks a significant advancement compared to their predecessors, which primarily focused on capturing still photos.
Moreover, Meta is charting a course towards democratizing AI by creating a platform where developers and users can craft custom AI bots. These AI avatars are destined to have profiles on Instagram and Facebook, heralding an era where they become integral participants in the emerging metaverse. While Meta's immediate focus seems directed at enhancing existing apps and devices, its AI products' long-term monetization strategy appears to be more indirect, geared towards nurturing an AI-driven ecosystem.
Meta's Leap into AI Innovation
Zuckerberg's presentation also featured the forthcoming release of the latest Quest mixed-reality headset, set to hit the market on October 10th. Accompanying this hardware is Meta's inaugural offering of consumer-facing generative AI products, including the versatile Meta AI chatbot, capable of generating both text responses and astonishingly lifelike images. The incorporation of Meta AI into the smart glasses, with plans for language translation capabilities in future software updates, underscores Meta's commitment to elevating user experiences.
The Meta AI chatbot draws its capabilities from the powerful Llama 2 large language model, made publicly available for commercial use in July. Additionally, it taps into real-time information through a strategic partnership with Microsoft's Bing search engine. Meta has conscientiously safeguarded user privacy by excluding datasets rich in personal information from its AI training.
Also read: Meta's Ray-Ban Stories Glasses can now Send and Read Messenger Messages