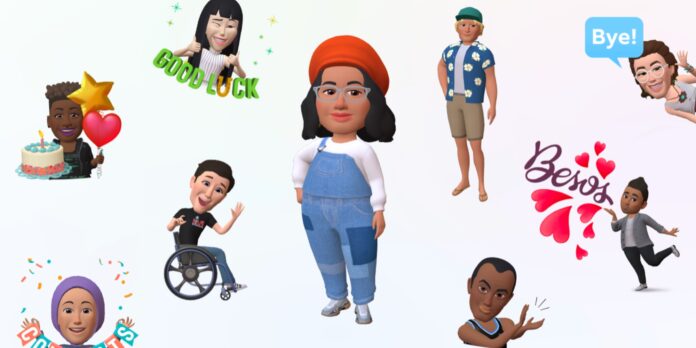 Meta rolls out updated 3D Avatars to Facebook and Messenger, and for the first time to Instagram Stories and DMs. People in the US, Canada, and Mexico can appear as their virtual selves in stickers, feed posts, Facebook profile pictures, and more across all Meta-based platforms.
Read more: TikTok is Now Working on Bitmoji-Like Avatars and Other New Creator Tools
3D avatars can be set as people's virtual self
Meta said in a blog post; "VR and Quest are key parts of our metaverse vision, but we see the metaverse as an interconnected digital world, one that bridges VR and AR, in addition to more familiar platforms like your phone and computer. Rolling out avatars across our platforms is an early step towards making this a reality. We hope your new virtual self enables you to be represented online the way you want — whether that's to friends and family, your local community, or beyond."
With the new update, users can use the same 3D avatar across all platforms, hence, any changes made to the avatar will be applicable across all platforms. If you set up Accounts Center and choose to sync your avatar, any changes you make on Facebook and Messenger will automatically appear on Instagram as well, and vice-versa. However, there is an option to create different avatars for different platforms as well. Meta is also improving the look of avatars by adjusting certain facial shapes to make them appear more authentic, the company says it plans to continue to add more items to the avatar editor.
Partnership with NFL
Meta has also partnered with NFL to give fans a way to celebrate their favorite team ahead of the Super Bowl. From the start of the event till 28th February, users can choose to support the Cincinnati Bengals or the Los Angeles Rams via their 3D avatars. There's also a neutral Super Bowl LVI shirt for those who don't want to pick a team.
Source: Tech Crunch