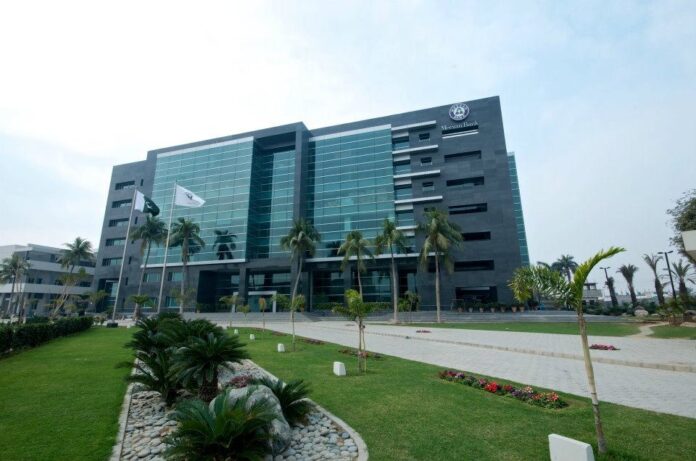 BPC Banking Technologies, the leading provider of digital payment solutions, has partnered with Pakistan's Meezan Bank to initiate its digital transformation agenda by commencing with the upgrade of its payment infrastructure. BPC's SmartVista platform has been selected by Meezan to deliver highly developed issuing and obtaining services for the bank.
The crisis caused by the pandemic led to the rapid adoption of digital services and the fast growth of e-commerce in Pakistan. The bank anticipates colossal growth in channels and transaction volume. The bank's strategy to support both consumers and businesses in course of these strenuous times involves investing in its digital payment infrastructure. Moreover, Meezan Bank is Pakistan's first and widespread Islamic bank with over 800 branches and occupancy in more than 240 cities.
Mr. Faizur Rehman, Group Head of Information Technology and Digital Banking at Meezan Bank stated: 
"Pakistan has seen massive growth in its digital payment market, driven by the shift to go digital during the Covid-19 pandemic. We need to have the right digital payment infrastructure in place to offer new payment experiences to consumers, as well as payment acceptance capabilities to companies. Leveraging BPC's years of expertise and its robust solutions will help us adapt to these changes fast. We are confident that by combining the latest technology with our product offering, we can deliver excellent customer experience in this fast-moving landscape."
The Pakistani Government has targeted to achieve $5 billion in e-commerce sales in the next three years. As a result, the Government is investing in enhancing e-commerce payment gateways, which enable merchants to accept credit, debit, and prepaid card payments on their websites.
Angelo Bertini, SVP Managing Director, Middle East, Africa, and South East Asia at BPC stated: 
"As we increasingly shift to a digital-first economy; payment switches, management of merchant services, and fraud prevention have become incredibly important to enable seamless digital transactions. At BPC, we know flexibility and the ability to scale are paramount to create a solution that can adapt to Pakistan's electronic payment landscape. We look forward to continuing to support Meezan Bank as it navigates this exciting time in digital payments in Pakistan."
Meezan Bank will enhance the delivery of new payment instruments to its customers through using BPC's SmartVista, majorly used when the opening of the account occurs. While offering a more secure e-commerce experience.
Image Credits: propakistani
Read More on Recent WhatsApp Update Allowing to Shop directly via Chats