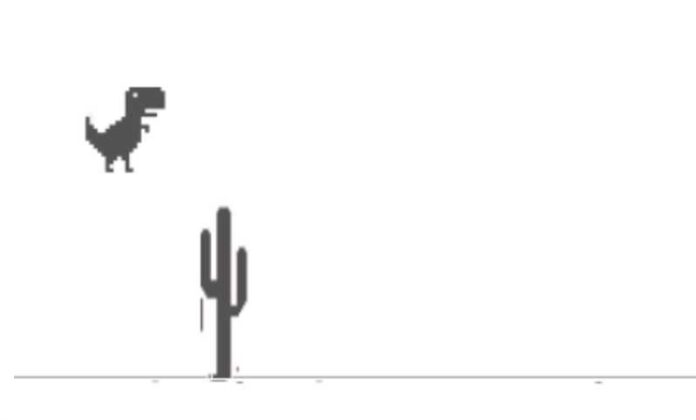 Playing Chrome's Dino game while we have no internet connection is not an alien concept to anyone, however, in fact, landing a job at Google just by playing the game is something commendable and awe-inspiring. The same happened with a video engineer named Akshay Narisetti, who end up landing a job interview at Google owing to the Dino game hack.
What Was the Dino Game Hack?
Akshay shared a video on Twitter featuring the Dino game hack by using a microcontroller Arduino to program a device to press the spacebar on the keyboard, allowing the dinosaur to jump over every obstacle in the game without fail; he even ended up scoring 300 using his hack. "This Project got me an interview at Google," he said.
This Project got me an interview at Google. pic.twitter.com/o4I1OVfHny

— Akshay Narisetti (@AkshayNarisetti) April 27, 2023
The video clip which was shared on 27th April has accumulated more than 6 million views and over 251,000 likes. The social media users seem extremely thrilled over Akshay's hack, one user said; "Wow, really impressive. This was the coolest thing I've seen on my twitter feed this entire week. Congratulations!" "All engineers should strive to emulate this kind if creativity and execution. Doesn't matter if the idea is not original. Execution is," wrote another.
"This is Unreal," Said Narisetti
The video engineer who was able to land a job at Google just by sharing a simple hack seems beyond thrilled and elated as he was able to create a massive social media following in just a few days. The engineer called the sudden influx of followers and views unreal. "THIS IS UNREAL. So much gratitude for everyone here! Still pinching myself, is this A dream?" he wrote in a tweet.
Also read: Instagram Rewards an Indian Student with $45000 for Finding a Thumbnail Bug