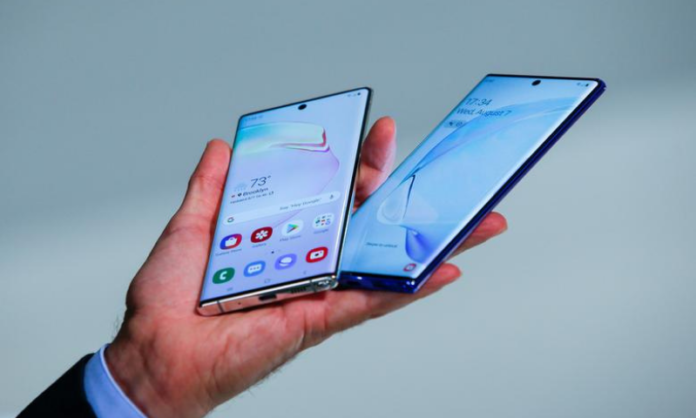 Lucky Motor Corporation Limited, which is a subsidiary of Lucky Cement Limited has signed a contract with Samsung for manufacturing Samsung mobile devices in Pakistan.
In a notification to PSX, Lucky Cement LTD – which is currently connected to the business of manufacturing, assembly, marketing, distribution, and sales of Kia and Peugeot vehicles – informed that in pursuance of this transaction, it has also begun the procedure of seeking mandatory regulatory permissions to carry on the aforementioned business and in this regard, it has also submitted an application with the Pakistan Telecommuni­cation Authority (PTA) for obtaining the license.
Read more: Samsung in talks with investors to set up a mobile manufacturing unit in Pakistan
The production faculty for producing Samsung mobile devices will be stationed at LMC's existing plant facility that is manufacturing vehicles at Bin Qasim Industrial Park, Special Economic Zone, Port Qasim, Karachi.
Minister of Energy Hammad Azhar said in a tweet;
"I congratulate Lucky Group and Samsung on reaching a joint venture to manufacture smartphones in Pakistan. These positive growths are indications of the success of the DIRBS system that eradicated the smuggling of phones and was then followed up by the mobile manufacturing policy last year."
DIRBS was developed by the PTA to decrease fake mobile phone usage, prevent mobile phone theft, and conserve customer interest, and is in line with the Telecom policy of 2015.
In an attempt to boost Pakistan's telecom and manufacturing sector, around 21 new companies are granted permission to begin local manufacturing/assembly of mobile phones. The brands already being produced in Pakistan include; Tecno, Infinix, Itel, Vivo, Oppo, and Realme. Meanwhile, Nokia is in the process of setting up a plant and kick-starting productions in September 2021.
Muhammad Rizwan, the president of the Karachi Electronics Dealers Association who also has stakes in the retail business of mobile phones, says; we can predict a 10% to 15% reduction in the prices of Samsung cell phones after local assembling starts.
SI Global CEO, Noman Ahmed said; Samsung's belief in Pakistan is symbolic for all of us and we need to assure that relevant support is provided to the manufacturers." "We have examples of Suzuki, Honda, and other car manufacturers who entered Pakistan generated employment and accelerated technological advancement.
According to a report by the brokerage house, Topline Securities, the investment size is assumed to be approximately $100 million (Rs. 16.4 billion), with LMC anticipated to produce Rs. 15 billion in average earnings (EBITDA) over the next two years. The manufacturing facility will produce yearly revenues of $300 million to $600 million, with net profits of Rs.1 billion to Rs. 1.5 billion in the project's early years.
Source: Samma TV