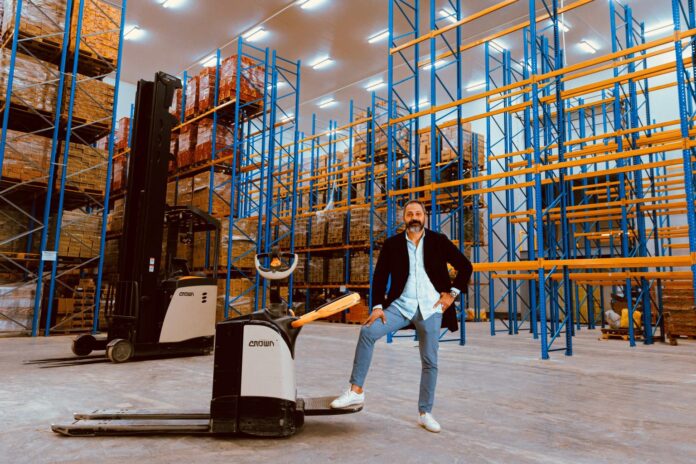 OneOrder, the new logistics company solving Egyptian eateries' supply chain inefficiencies, declares its launch and the successful raise of $1 million funding. The fundraising was directed by A15, the greatest MENA venture capital company, and celebrated as one of the most notable contributors of early-stage start-ups in the region.
OneOrder Raises Funding to Solve Egyptian Eateries' Supply Chain Inefficiencies
Logistics company, OneOrder is building a platform to manage the significant structural crisis encountered by Egyptian eateries – interacting regularly with several small, fragmented suppliers and retailers from whom they source their meat, vegetables, and equipment. This suboptimal supply chain system causes: (i) inconsistent and non-transparent pricing, (ii) unreliable quality which, in turn, gets passed onto restaurant customers, and (iii) irregular delivery timing, with supplies often late, limiting restaurants' daily menu offerings.
Tamer Amer, founder, and CEO of Logistics company, OneOrder said, "We are delighted to announce our launch and fundraise, and I thank A15 for their outstanding support. Given Egypt's flourishing restaurant industry and the challenges it faces caused by a fragmented supply chain, OneOrder offers a much-needed technology-enabled solution at the perfect time. My experience in the food and beverage industry means I know what restaurant owners need; it is a reliable, timely supply of quality goods, at a consistent price – without the stress of managing various suppliers daily.
Karim Beshara, General Partner at A15, said, "We are excited to partner with Tamer to solve one of the main challenges the Food & Beverages industry faces in the MENA region. By leveraging Tamer's extensive experience as a successful restauranteur and A15's history of building scalable technology platforms, we will aim to provide restaurants in the region with reliable, convenient, and timely supplies that are consistently priced."
The Food Market in Egypt is Predicted to be Over $13 Billion 
Furthermore, Logistics company, OneOrder's market prospect is noteworthy. Egypt has c. 45,000 recorded restaurants, but as many as a quarter of a million unlisted – all operating and consuming supplies. In 2019, the United States Department of Agriculture estimated the overall Food & Beverages ("F&B") / Hospitality market in Egypt to be $13 billion, with OneOrder predicting that figure to have advanced substantially since then.
Read more: Pakistani Fintech Startup NayaPay Raises $13 million in early stage funding
Source: TechJuice