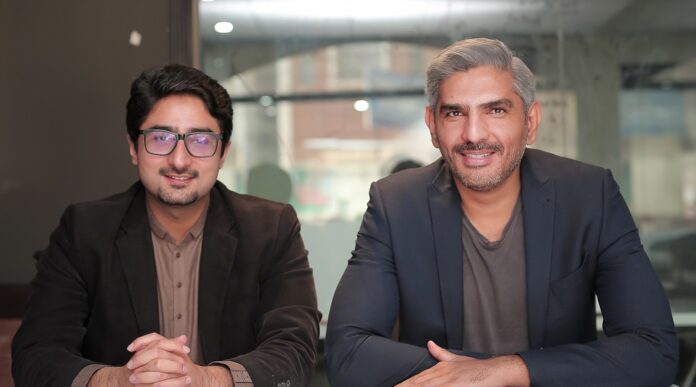 Lahore-based business-to-business (B2B) marketplace, Tazah has raised $4.5 million in an extension of its pre-seed round to close a $6.5 million pre-seed funding, in what is declared is the largest pre-seed round of Pakistan. The latest tranche of the pre-seed funding round was co-directed by Pakistan-based Fatima Gobi Ventures and Ankur Nagpal's Vibe Capital.
The pre-seed funding further includes participation from UAE's Shorooq Partners and Nuwa Capital (marking their first investment in Pakistan), Russia's Ru-net, US-based Alter Global, Julian. Capital, Kinnow Capital, Early Grey Capital, K3 Fund, and some angel investors including Sahil Bloom, Siqi Chen, Matt Brezina, among others. Furthermore, the Lahore-based startup, Tazah had raised $2 million funding just two months ago in a round directed by Global Founders Capital and Zayn Capital. Both of them have also funded in the more recent deal along with some other existing investors including i2i Ventures.
Lahore-Based Startup Intends to Improve Food and Agri Supply Chain in Pakistan
The Lahore-based startup was established earlier this year by former Careem (Pakistan) executives Abrar Bajwah and Mohsin Zaka, with raised pre-seed funding Tazah intends to create a series of products that would solve inefficiencies in the food and agri supply chain of Pakistan, and enhance the lives of all the stakeholders, esp. farmers. It has initiated a marketplace that enables corporations, especially micro retailers (street vendors) to procure fresh produce. The agritech startup originates the produce directly from growers, sorts, and rates it at its storehouses, and then ships it to the street dealers.
Read more: Dental AI Startup Overjet Raises $42.5 Million in a Series B Funding Round
Tazah Proclaims to Have Grown to an Annualized GMV of $7 Million
The new Lahore-based startup, Tazah proclaims to have grown to an annualized GMV of $7 million, with thousands of clients in Lahore and Karachi (where it expanded recently). A large number of its clients use the app on a daily basis, "exhibiting a subscription-like ordering frequency."
Abrar Bajwa, the co-founder of Tazah, commenting on raising the latest pre-seed funding said, "We are excited to have the confidence of some of the most active investors in Pakistan. We are also grateful for all the value-added by our existing investors and their continuous backing of Tazah. The new investment will help us accelerate our market dominance and execute some exciting projects that will help us improve our margins as we scale."
Source: Pro Pakistani