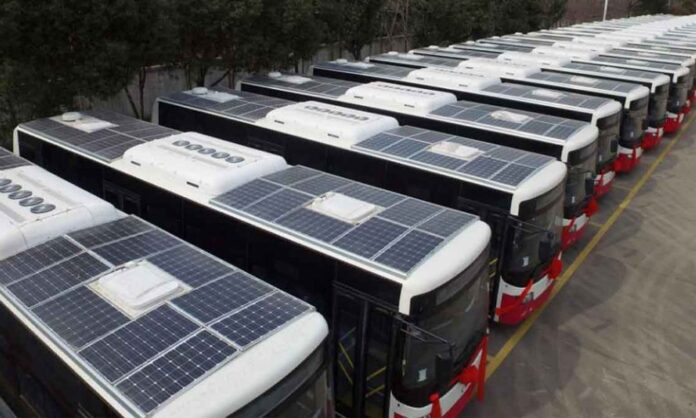 According to the media reports, the Khyber Pakhtunkhwa government has shown interest in transforming the public and private transportation systems of the province into the solar-powered transportation system. This will decrease the dependency on petrol and diesel in the transport sector.
Solar-powered Transportation System to Overcome Energy Scarcities
Chief Secretary Khyber Pakhtunkhwa, has called a meeting in this regard to discuss the prospect of the solar-powered transportation system that the provincial government is willing to implement. A member of the Khyber Pakhtunkhwa Board of Investment and Trade (KPBoIT) told a local news outlet that the government is eager to implement a solar-powered electric transportation system that is also cost-effective, environment friendly, and beneficial to the community.
Originally the idea of the electronic transport system was to protect the environment and reduce pollution in the world. But, due to rising prices of oil and electricity, it is believed that the solar-powered transportation system will help overcome the global energy crisis hence reducing the demand for fuel which will ultimately reduce the price of oil in the global market.
Orange Line Train Stations to be Equipped with Solar System
Punjab Chief Minister Chaudhry Pervez Elahi said; "The Orange Line train stations will be equipped with the solar system and an advisory committee has been constituted to review the conversion of Orange Line Metro train to solar energy." He further added; "The first electric bus project will be started in Lahore. The public will be provided with the best travel facilities in modern eco-friendly buses."
Moreover, the CM also announced that that senior citizens and special persons will be provided free travel facilities on the Orange Line Metro Train. Whereas, women and students will also be able to travel at discounted rates and the fare will be fixed stage-wise.
Read more: Upsurging Fuel Costs Push People to Shift to Public Transport