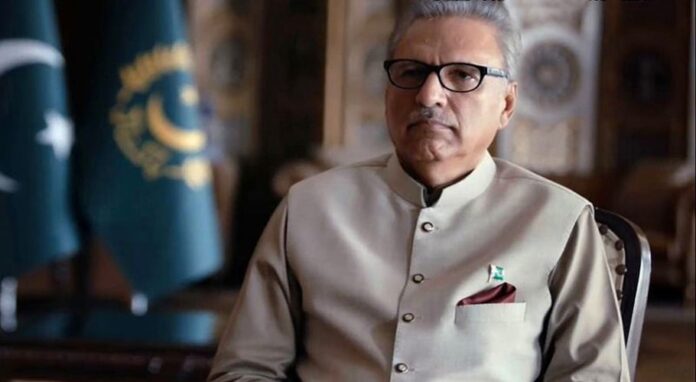 The President of Pakistan, Dr. Arif Alvi, said that he is ready to mediate between Prime Minister Shehbaz Sharif and Imran Khan for the sake of the country. While talking to a group of journalists at Governor's House, he said; "I will try to lessen the hatred between the two and create a favorable environment for early elections."
Alvi to Bring Shehbaz Sharif and Imran Khan to the Negotiations Table
Arif Alvi said that the president has a constitutional role and he is willing to play any role to mediate between Shehbaz Sharif and Imran khan. He further added that the politicians are not sitting together at the talking table; they have to unite. "If I don't see the situation getting better, I will ask them to sit at the table," he added.
The President of Pakistan said that he has cordial relations with the incumbent government and he had more discussions with Shehbaz Sharif than he had with the Ex-PM Imran Khan. He also said that political parties and stakeholders needed to sit together and chalk out a way forward, especially with regard to holding free and fair elections and developing a charter of an economy that could help ease the current political and economic situation.
Read more: Arif Alvi Inaugurated the Digitization of State-Run Media Organizations
Corruption Leads to Backwardness
During the talks, Arif Alvi also highlighted corruption as a major reason for the backwardness of any country. He said; "One of the best ways to counter corruption is to make all financial transactions through formal banking channels, especially when it comes to political parties while receiving and managing donations." Talking about social media Dr. Arif Alvi said that 90 percent of social media is good as it provides a huge chunk of information and we should learn to deal with the remaining 10 percent by filtering out fake news and hearsay.