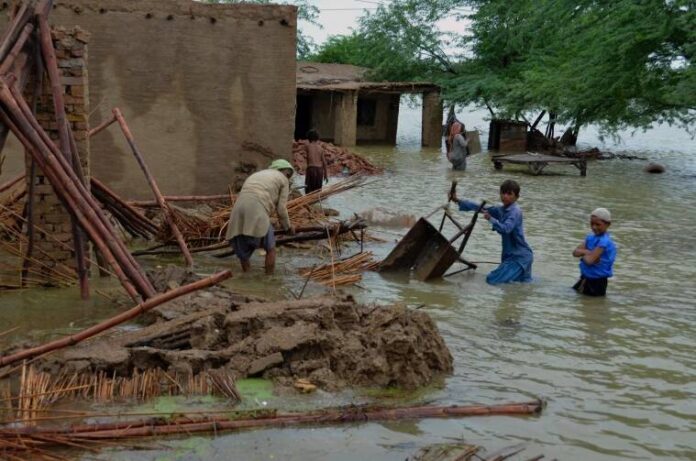 The Khyber-Pakhtunkhwa (KP) government has launched a mobile application for the survey of damaged houses in flood-hit areas to ensure transparent relief compensation to the flood affectees. In this regard, a high-level meeting was chaired by Chief Secretary Dr Shahzad Khan Bangash to get details about the mobile survey app.
Mobile Survey App to Begin Assessment from 15th September
The relevant officials are receiving expert training on the usage of the mobile survey app designed and developed by the KP Information Technology (IT) Board. As per details, the survey will begin on 15th September, and the Bank of Khyber will provide the necessary compensation after its completion. The meeting was informed that Rs 400,000 would be paid for a destroyed house, while in case of partial damage, Rs 160,000 will be released.
The Chief Secretary has directed the deputy commissioners to timely review the progress of the survey on daily basis and completes it within the stipulated time. According to the Provincial Disaster Management Authority (PDMA) preliminary damage assessment report, a total of 91,456 houses have been damaged in the flood-hit areas. Among these 37,523 have been completely damaged while 53,933 have braved partial damages.
Flood Reporting App to Assist Victims
It is pertinent to mention here that the KP government has previously launched a 'Flood Reporting App' to provide assistance and relief to the flood affectees, it will help in providing medical assistance and food to the people affected by the flood. Provincial Minister for Science and Information Technology Atif Khan, said that after receiving information via application, the district administration concerned and Provincial Disaster Management Authority would take urgent steps to provide the much-needed assistance. He further mentioned that the KP government would provide all possible help to the people in need.
Also read: Government Launches Digital Flood Dashboard to Ensure Transparency