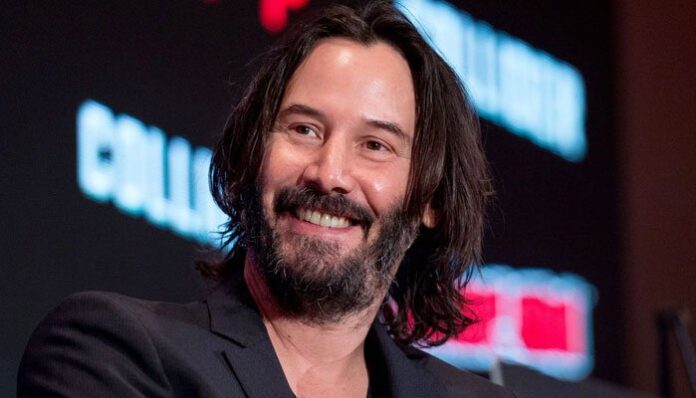 Matrix Trilogy star, Keanu Reeves in a recent interview comments on Facebook owning Metaverse and NFTs. The actor does not appear to be too enthusiastic about the whole Metaverse space and he said that he doesn't want Facebook to own Metaverse because the whole idea is way older. Keanu Reeves also voiced his opinions regarding NFTs and called it a joke.
Keanu Reeves Against Zuckerberg's Vision of Metaverse 
Meta CEO, Mark Zuckerberg is foreseeing the 'metaverse', to go beyond the internet as we know it, with interoperability, avatars, natural interfaces, teleporting, Home Space, presence, digital goods being some of the key components of this metaverse.
Read more: Facebook Tests Live Chat Support for Users Who are Locked Out of Their Accounts
Furthermore, in the interview, Keanu Reeves said that NFTs are articles that can't be copied but can be effortlessly replicated. Reeves remark on NFTs was regarding the ability for people to right-click and save pictures.
Although NFTs or non-fungible tokens are digital property possessed by people, they can well be replicated. The user can either take a screenshot or right-click on the photo to save it. However, the exclusive rights of the digital property remain with the owner only.
NFT Sales are Expected to Reach $17.7 Billion by the End of the Year
In addition to this, non-fungible tokens (NFTs) are breaking recent records in the cryptocurrency space. People have spent more than $9 billion in NFT deals so far—and total NFT sales are expected to reach $17.7 billion by the end of the year, as per the latest research by Cointelegraph.
Keanu Reeves further disclosed in the interview that he owns some unspecified cryptocurrency. "I have a little HODL," he jokingly told. The Resurrections actor stated that he is not against decentralized technologies like crypto or metaverse as long as Facebook remains out of it.
Source: Mashable