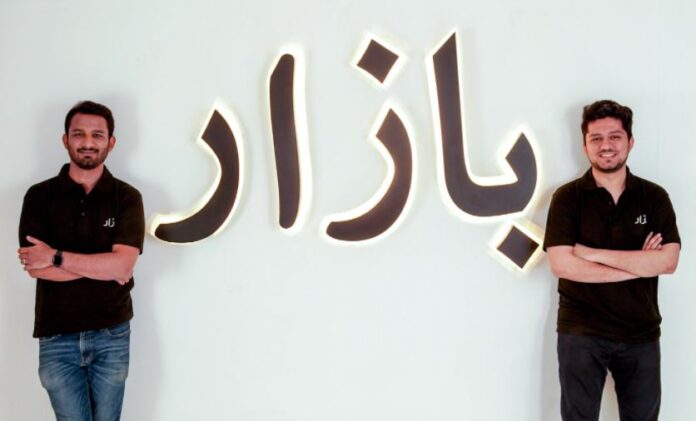 In the recent news, Karachi-based B2B e-commerce and fintech startup, Bazaar has successfully raised $70 million funding in a Series B round directed by Dragoneer Investment Group and Tiger Global, as announced by the company. The raised funding round that comes just six months after Bazaar's $30 million Series A was also joined by existing investors, including Indus Valley Capital, Defy.vc, Acrew Capital, Wavemaker Partners, B&Y Venture Partners, and Zayn Capital. 
Fintech Startup Bazar's Financing Has Reached $100 Million  
The latest raised funding has taken the fintech startup, Bazaar's total financing to over $100 million making it one of the best-funded startups in the country. The two investors are leading Bazaar's $70 million Series B funding. Fintech startup, Bazaar is trying to create what it calls an "operating system for traditional retail" in Pakistan. It's a $170 billion market that includes 5 million small, medium-sized corporations across the country.
Easy Khata, the merchant software product by Bazaar that enables merchants to digitize their records, has onboarded 2.4 million enterprises from 500 cities and towns in the country. It further operates as a tool to gain customers as the company establishes new branches across the country. Bazaar Credit, the firm's latest offering that was rolled out recently has already supplied thousands of digital loans to its vendors with 100 percent repayment. Its proprietary credit model incorporates client data from both its marketplace and merchant software products.
Christian Jensen, Partner at Dragoneer Investment Group, remarking on the raised funding stated, "We are thrilled to support Bazaar's vision of building end-to-end commerce and fintech platform for millions of unbanked and offline merchants in Pakistan. Bazaar's pace of geographic expansion and new product development is a testament to the rare talent and culture Hamza and Saad have cultivated at Bazaar."
Bazaar Aims to Create a Generation-Defining Story for Pakistan
Hamza Jawaid and Saad Jangda, the founders of fintech startup, Bazaar, said, "We are humbled and excited to continue on the path to creating a generation-defining story for Pakistan. With the significant backing of two of the largest venture growth funds in the world, we believe this will continue to change the narrative on the country and inspire countless more and bigger stories in near future. This is a result of the trust and partnership of our colleagues, suppliers, and most importantly our customers – the small merchants who are the backbone of our economy."
Read more: Pakistani Fintech Startup NayaPay Raises $13 million in early stage funding
Source: MenaBytes