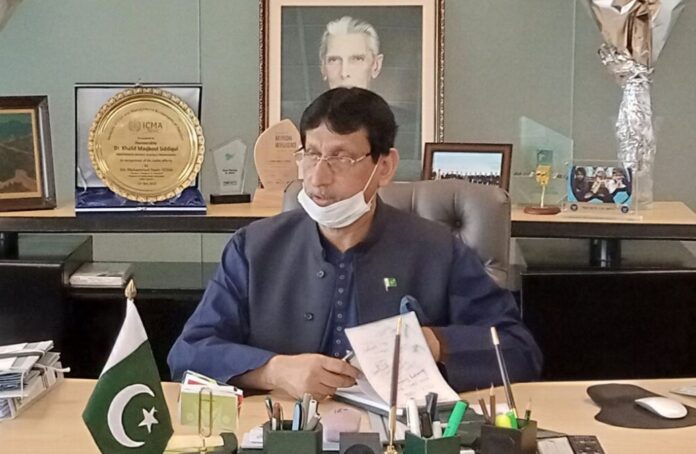 In a recent statement, the Federal IT Minister Syed Amin-Ul-Haque has described the recent measures announced by the government as insufficient and demanded more incentives and reforms for the progress of the IT sector. The new measures announced by Finance Minister Miftah Ismail comprise the withdrawal of the withholding tax, statement conditions, and capital gains tax imposed on the IT sector.
More Incentives and Reforms Are Needed to Maximize Foreign Exchange 
The IT minister stated that it is a good idea to withdraw the withholding tax and statement conditions from the IT industry. He said the removal of capital gains tax from those who invest in the IT sector may be profitable but these efforts are insufficient. He stated that to promote the IT sector and maximize the significance of foreign exchange, it is crucial to provide more incentives and reforms, and take early decisions on all the propositions that the IT Ministry has presented to the Finance Division.
Furthermore, Amin ul Haq also said that more incentives and reforms are urgently needed in this respect as the best results can be acquired only by implementing all the proposals of the Ministry of IT. According to the Federal Minister for IT, the conflicting policies are not letting the enthusiasm of the IT industry be mended.
FBR Should Not Unduly Harass the IT Sector: IT Minister 
IT Minister is also of the view that the FBR must likewise comprehend that the IT sector is necessary for Pakistan's economy and a major resource for foreign remittances, they should not be unduly harassed. "Without communication facilities, how can we achieve targets from the IT sector, which depends entirely on the World and its International clients", said the minister, adding that as a minister, he was fully aware of the challenges facing the IT and telecom sector and it cannot sit still until a logical solution is found.
Read more: IT Minister Issues Instructions to Expedite the Process of Giving Cash Rewards