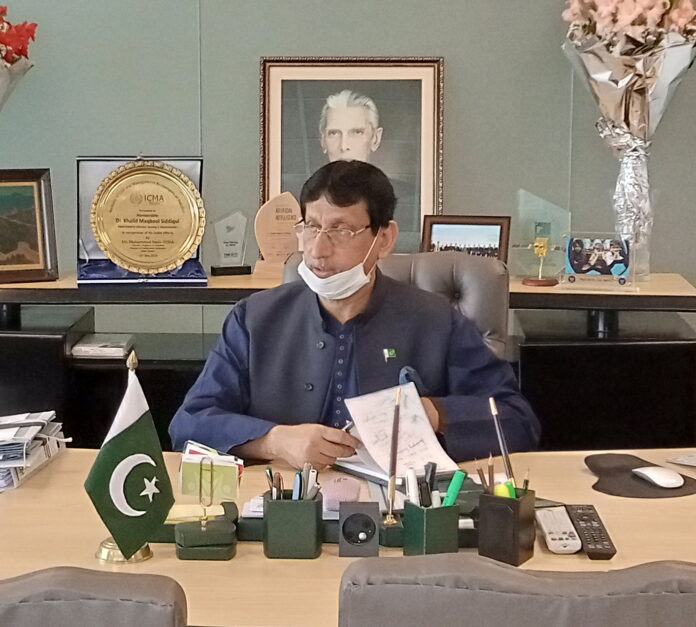 On Wednesday, an official delegation of Ericsson Pakistan Pvt. Ltd. called on Pakistan's Federal Minister for IT and Telecommunication, Syed Amin Ul Haque. The meeting between the officials of the IT Ministry and Ericsson executives consisted of discussing the digitization of the country and the manufacturing of mobiles phones with advanced tech features.
Low Price and Quality Mobile Phones Are the New Demand of the Market 
Furthermore, while conversing with the official delegation of Ericsson, the Federal IT Minister stated that strong and effective measures were underway for strong connectivity both in urban and rural areas of the country. The IT Minister Amin Ul Haque further continued that the provision of low price and quality mobile phones is the requirement of the moment. Pakistan is a country with the potential of mega-market of technology, and there is tremendous potential in the country's youth, the minister commented.
Read more: FIA Seized Credit Cards and Bank Accounts Linked to Crypto Transactions
In addition to this, the Federal Minister of Information and Technology. Syed Amin Ul Haque advised Ericsson to employ the assistance of skilled Pakistani youth. The IT Minister Amin Ul Haque also said that there were five National Incubation Centers (NICs) in Pakistan currently, adding that two more Incubation Centers will be operative in Hyderabad and Faisalabad in the next six months to further continue the works of digitization in Pakistan.
Ericsson Wants to Expand its Operations in Pakistan
Addressing the audience at the occasion, Chairman Ericsson, Ekow Nelson, stated that Ericsson wants to significantly expand its operations and promote the idea of diversification in Pakistan. The company is truly committed to bringing investment and the best technological advancements to Pakistan, he further added. Secretary IT, Dr. Sohail Rajput, and senior officials of the Ministry were also present.
Source: TechJuice