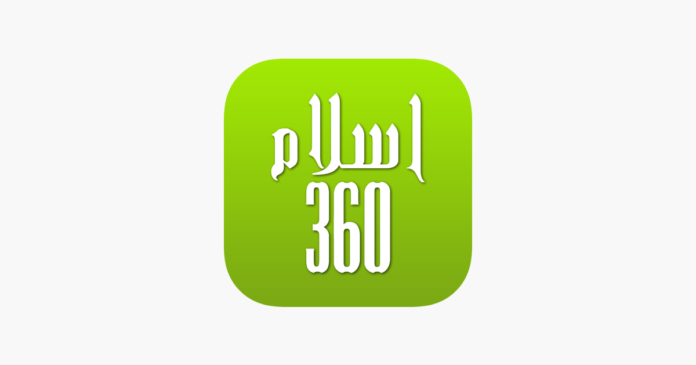 PAKISTAN: Islam 360 crossed around 180K download mark on PlayStore, becoming among the top 10 Islamic preaching apps.
Islam 360 comes under the most prominent Islamic application. It is a simple and accessible way of revolutionising religion. This app is a one-stop solution for all your Hadith and Quranic needs guiding you through a proper search engine without hassle.
Mr Zahid Hussain Islam 360's founder and developer has described this application as a resource for Muslim Ummah. This application has multiple features and services to offer. If a person is seeking any type of guidance, this application will give him a solution referring to Hadith or Quran. The recitation of the Holy Quran in more than 16 different Qari audios and translations is a major service of this application.
He further added that you will find Islam 360 as a wholesome search engine of any verse of the Quran or any quote of Hadith. Also, the most amazing thing about it is that people having either Android or iOS are able to get benefited from it.
Many renowned and well-reputed Ulema have certified Islam 360 for authenticity in both Hadith and Quran translation. Yet, another exceptional thing about it is that it doesn't even need an internet connection for audio and translation. If your material is loaded beforehand it can easily be extracted offline too.
In the Urdu language, this application has the translation of more than 77,881 words in Quran. Anyone willing to search the meaning of any particular world can search it through voice-activated search. Around 78,000 Hadith are also included within the application having proper and authentic sources.
Read More:Chkar.com raises Rs. 50 Million in seed financing round acquired from MFSYS
Prominent Features
Quranic translation in more than 10 languages with Tafseer

Soothing recitations in 16 certified Qari audios.

Six authentic Hadith books

Quran and Hadith search engine

Routine dua's

Separate tabs for learning prayers
Supported Devices for Islam 360
Windows 10 &

 8.1 App

Windows Phone

iOS

Android
Image source: App Store