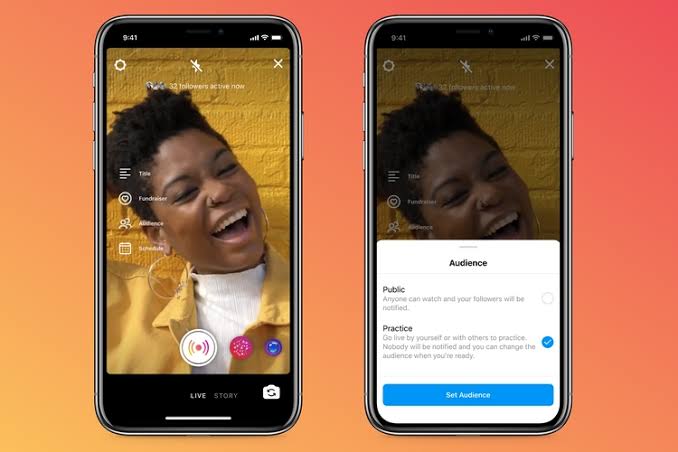 The Instagram head, Adam Mosseri, announced a new Live Moderator feature where Instagram live streamers can assign someone to moderate their stream. Adam tweeted; "Today we're launching Live Moderator, which lets you assign someone as a moderator when you go Live so they can manage the comments on your behalf."
Anyone who's done a Live knows that managing the comments can become unwieldy while you do your thing. So today we're launching Live Moderator, which lets you assign someone as a moderator when you go Live so they can manage the comments on your behalf. pic.twitter.com/R6s1CxxZuH

— Adam Mosseri (@mosseri) March 11, 2022
The Live moderator feature
While doing live sessions, Instagram Live streamers can search for a specific person or choose a user from a list suggested by Instagram. Moderators can be assigned by tapping the menu icon on the comment bar. The thought behind the live moderator feature is to help broadcasters focus on engaging in positive discussions instead of spending time addressing unwanted comments.
A moderator can do a couple of actions to police your comment section. They can report a specific comment. Also, they can turn off commenting altogether for a user. This feature is available for both Android and iOS at the same time. Recently, TikTok added the same feature to provide more control and add means for broadcasters to avoid unwanted comments or interactions.
Read more: Google Releases Anti-Harassment Tool for Journalists
Sexual harassment during Instagram live with actress Hania Aamir
A video of actress Hania Aamir surfaced in which she was living on her Instagram account and interacting with the fans. Meanwhile, a fan sexually harassed her that changed Hania's facial expressions suddenly and she called off the live session. The incident gained a lot of traction where celebrities also condoned the incident and showed their support for Hania. Live stream moderation is inherently challenging, because it's happening in real-time, and some use this to their advantage, knowing that they can get away with harassing someone without being questioned.
Source: Adam Mosseri