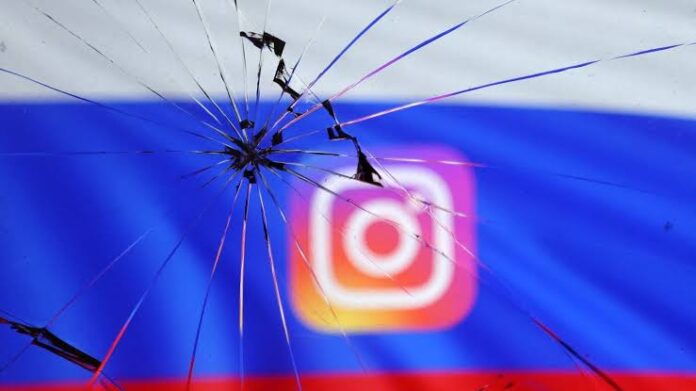 Russia announced its plan to place a nationwide ban on Instagram after reports emerged that Meta, will temporarily allow users in certain countries to make open calls for violence against President Vladimir Putin and Russian troops. The development also comes after Putin continues to tighten his grip on the digital information sphere.
Russian users were asked to move to a different social media platform
Russia's communications and media regulator, Roskomnadzor, said that they are blocking access to social media platform Instagram as the platform calls to commit violent acts against Russian citizens, including military personnel. The ban on Instagram will come into effect on Monday, it said, allowing active Instagram users to transfer their photos and videos to other social networks and notify their followers.
The crackdown on the social media giant will further limit most Russians' access to outside information on the war, increasing the influence of state media. Several Russian regional governors also deleted their Instagram accounts to support the government's decision. Sources told Tech Crunch that the Instagram app is still accessible for them but they also noted that it usually takes a couple of days till all mobile operators and internet providers block it on their side.
Russia placed a ban on Instagram and declared Meta as a terrorist organisation
Russia opened a criminal case against Facebook's parent Meta Platforms and moved to designate it as an extremist organization. The Prosecutor General's Office has requested the courts to label Meta as an extremist organization under Russian law and ban all its activities in Russia. According to a report by The Jerusalem Post, Russia's Investigative Committee has said, "A criminal case has been initiated in connection with illegal calls for murder and violence against citizens of the Russian Federation by employees of the American company Meta, which owns the social networks Facebook and Instagram."
Read more: Russia Blocks Facebook in Response to Recent Restrictions Imposed by Meta
Source: Al Jazeera