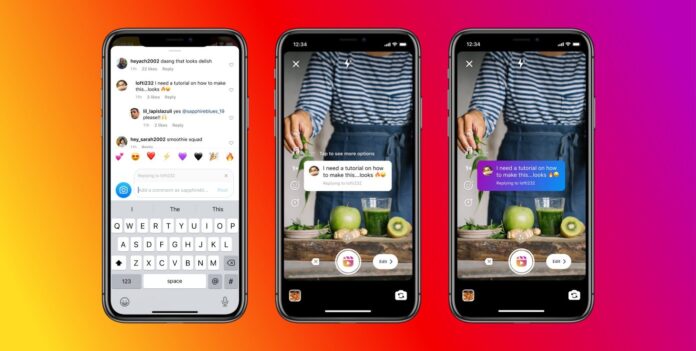 The popular photo-sharing app, Instagram has now launched a new feature for users called Reels Visual Replies, which enables users to reply to comments using Reels. The new feature operates in a way that if anyone has commented on your Reel, you can tap "reply" and that will allow you to add a sticker of that comment into a new reel, offering you a new chance for interacting with your followers.
Reels Visual Replies, A New Feature to Interact with Your Audience
Instagram's latest feature, Reels Visual Replies is only limited to comments on Reels as of now. Users can not make a Reel based on comments on their images or other videos, or from comments on other people's Reels. "We love the communities that creators have built on Instagram. That's why we're excited to launch Reels Visual Replies, a new feature to interact with your audience," Instagram stated while announcing the new feature. 
Read more: Instagram Launches Playback to Relive Your Best Stories of 2021
Furthermore, Instagram's newest feature further incorporates Reels into its broader social media platform. It's worth mentioning that the latest feature is similar to TikTok's video replies, which enable users to reply to comments on their content with video replies. TikTok launched the feature last year to offer users a way to provide more context about their videos and answer queries. Considering the favor of the feature, it's no wonder that Instagram has rolled out a similar feature for its own TikTok-clone.
Instagram Recently Launched Playback IG Stories Time Capsule Feature
The inauguration of Reels Visual Replies comes as Instagram has been launching several new features. Most recently, the platform launched a new end-of-year "Playback" IG Stories time capsule feature. The feature uses the Stories Archive, so users can customize and select up to 10 stories to share with their followers. To be qualified for this feature, users need to have posted more than three stories this year or have Stories Archive turned on. 
Source: TechCrunch