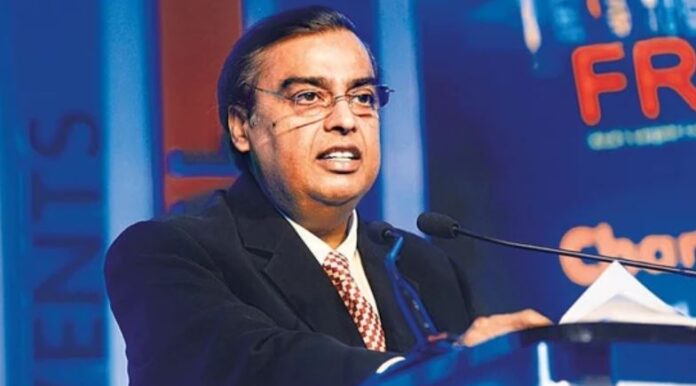 On Monday, India's market regulator fined Reliance Industries and two of its compliance officers for breaking fair disclosure standards during Facebook's $5.7 billion investment in its digital unit in 2020. In April 2020, Meta's Facebook invested $5.7 billion in Reliance's Jio Platforms, aiming to allow WhatsApp to offer payment services to millions of small businesses. The Meta deal helped billionaire Mukesh Ambani's Reliance score its heavy debt load.
Media Reports on Meta Deal Led to 

Reliance's 

Share Price Increase 
Moreover, India's market regulator stated that the media had reported about the then-impending Meta deal in March itself, which spurred the shares of the group company to increase. India's market regulator is of the view that it was "incumbent" on Reliance to provide "due clarification on its own" through the stock exchanges — or other means — when it learned that the information was about to be published.
"One of the issues is that information that the company wanted to keep enveloped in secrecy until made public, clearly failed in that objective," the market regulator said. "Further, when the bits of UPSI (unpublished price-sensitive information) that then became selectively available the company abdicated its responsibility to verify and come clean on the unverified information that was floating around."
Reliance

is Fined with Nearly $38,500 by the Regulator
The penalty on Reliance and its compliance officers is a minuscule amount (about $38,500), however. India's market regulator says on its notice that Reliance and its officers have denied the allegations. The notice however gives us an acceptable overview of how the two companies put together an investment. 
Facebook and Reliance started an "initial discussion to explore a potential transaction" on September 1, 2019. In late October, Facebook's corporate development team visited Reliance's offices. A month later, Reliance executives visited Facebook's Menlo Park headquarters. Law firm Davis Polk got looped in on November 26, Morgan Stanley arrived on the scene in January. Negotiation on the terms of the deal began in February.
 Read more: Binance CEO Changpeng Zhao Surpasses India's Mukesh Ambani to Become Asia's Richest Person