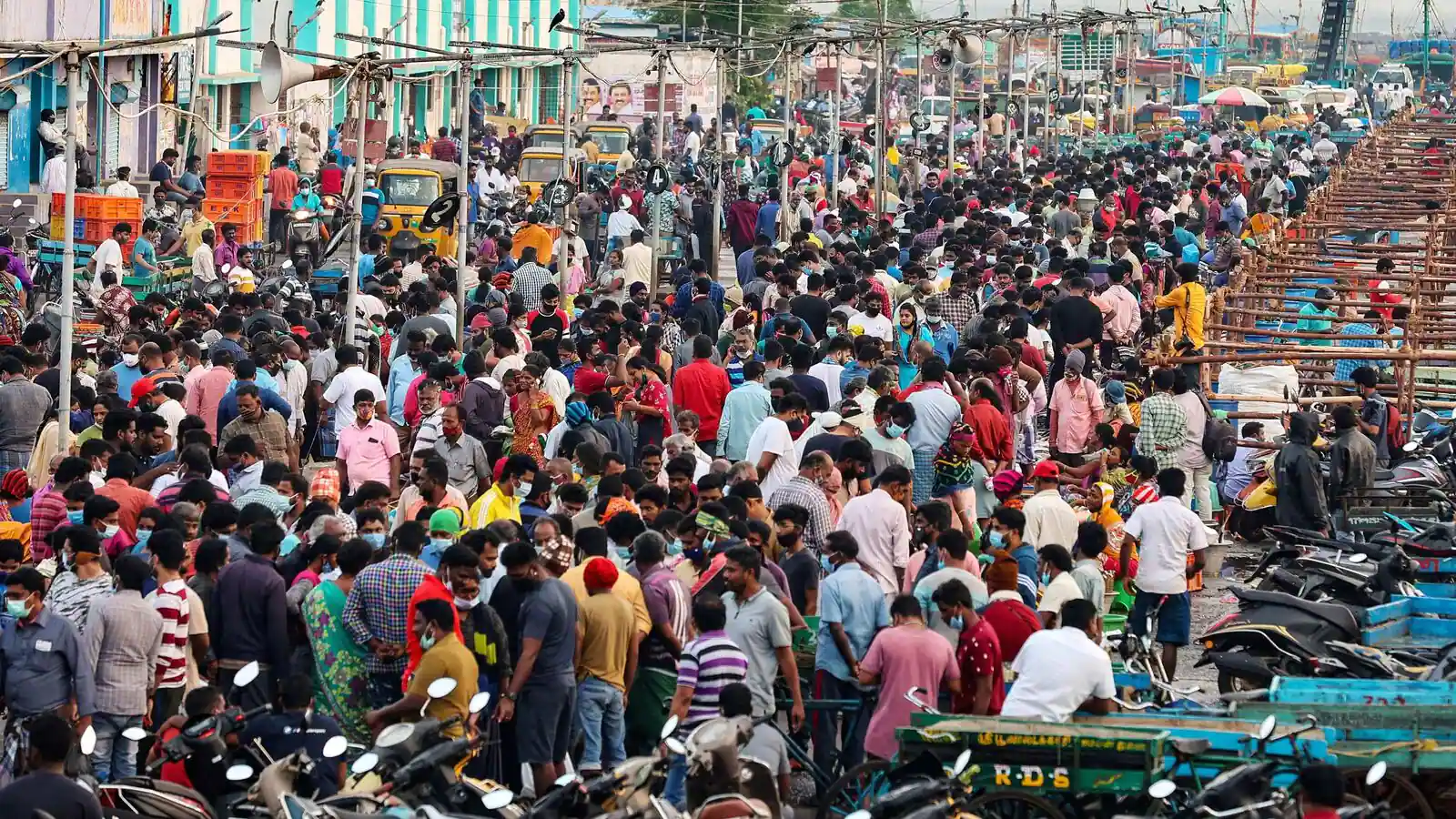 A report by the United Nations has mentioned that India is set to surpass China to become the world's most populous country by 2023. As per report, Earth will be host to 9.7 billion humans by 2050, and about half of the increase in population from the present day to 2050 will be contributed by just 8 countries, including India.
World's Most Populous Country to Surpass China
China has been the world's most populous country for hundreds of years, but its population declined in 2022. According to the National Bureau of Statistics, China's population in 2022 was 1.4118 billion, down by 850,000 from 2021. While India is projected to have a population of 1.668 billion in 2050, more than China's 1.317 billion by the middle of this century.
With a projected population of 230 million people, Uttar Pradesh is the country's most populated state, while Lakshadweep, with only 68,000 people, is the least populated. Meanwhile, India is also amongst the youngest countries in the world, with 27.3% of its population aged between 15 and 29 years.
Jobs Scarce in India
With the growing population comes unemployment and job scarcity. India's labor force participation rate, estimated by the active workforce and people looking for work, stood at 46%, among the lowest in Asia. The numbers are even more alarming for women, as Indian females' work participation rate was just 19% in 2021, down from about 26% in 2005. Chandrasekhar Sripada, professor of organizational behavior at the Indian School of Business, said, "India is sitting on a time bomb. There will be social unrest if it cannot create enough employment in a relatively short period of time."
Also read: Shark Tank India: Viral LinkedIn Post Shows How Judges' Companies Are Actually Drowning in Losses