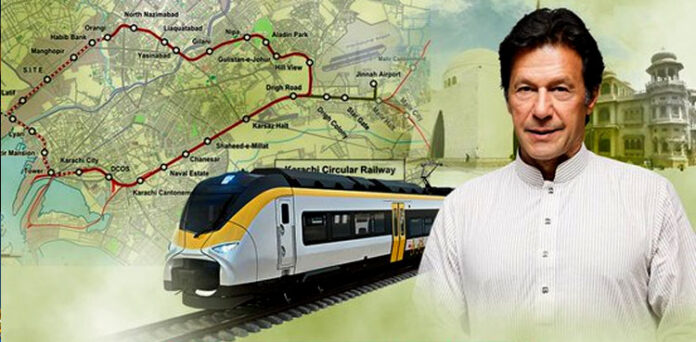 Prime Minister Imran Khan is scheduled to perform the groundbreaking of the Karachi Circular Railway project on Monday. The project will be completed in three years with a total cost of around 250 billion rupees. The KCR project was shut down in 1999 due to a lack of maintenance of trains and tracks and a huge gap between expenditure and revenue.
Read more: Karachi Circular Railway to Run Electric Trains on Its Track Soon
Karachi Circular Railway Project to end transport crisis
Back in the 90s, KCR was a very popular mode of transport that was later shut down due to unavoidable circumstances. In February this year, the Supreme Court ordered the relaunch of the KCR within six months and directed the railway's ministry and Sindh government to remove encroachments from the land.
Since the shutdown of KCR, thousands of daily commuters were forced to use obsolete buses to travel from work to home. With the introduction of Green Line buses along with KCR, the transportation crisis of Karachi and will soon be resolved. The Governor of Sindh, Imran Ismail said; "The Green Line service would be inaugurated next month and soon after the K-IV project would be inaugurated. After completion, the K-IV project would cater to the needs of the city and solve the issue of water shortage."
The KCR Project
The Karachi Circular Railway Project involves the construction of flyovers and underpasses along the route of KCR for the elimination of 22-level crossings. The project envisaged the construction of a 43km-long world-class affordable mass transit system using environment-friendly electric trains. The fare has been decided at Rs30 per route while the traveling pass will be sold at Rs750.
During his one-day visit to Karachi, Prime Minister Imran Khan will be briefed on various development projects and about the law and order situation in the city. He will also meet with the religious scholars representing different schools of thought.
Source: Pro Pakistani