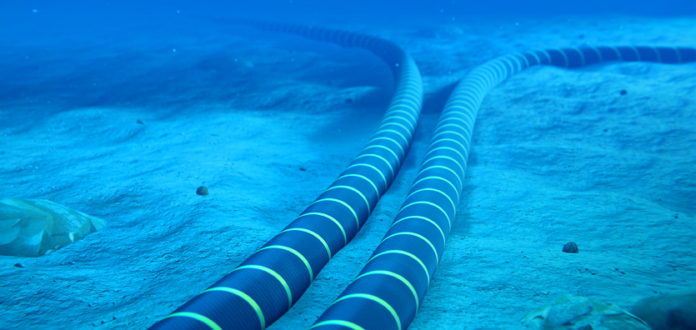 The international submarine communication cable, known as the India-Middle East-Western Europe (IMEWE), which maintains a considerable amount of Pakistan's internet traffic, has recently developed a fault in the cables that links the whole of Pakistan. The issue in IMEWE to unavailability of its services thus, creating difficulty throughout the nation.
Internet users throughout the country are experiencing downgraded speeds, and this may continue until the fault is repaired. The issue in the submarine lines has been unfavorably affecting the whole of Pakistan, as the 13,000-kilometer cable is tasked with providing the country's bandwidth from a majority standpoint.
Read more: Wateen Telecom and Huawei Join Hands to Launch Huawei NetEngine 8000 Series
Furthermore, while dealing with such occurrences of an outage, ISPs load manages the bandwidth. Therefore, when balanced the bandwidth received is reduced and gives a negative impact on user experience.  In addition to it, any sort of schedule regarding the restoration of the IMEWE cables is not yet released, and the process might take longer to repair them.
Pakistan has been facing frequent such outages in the past also and might need a backup plan of cables to overcome these redundant issues and cater to the escalating demands of the increasing bandwidth. Therefore, in light of the current events the next option considered is PEACE.
Read more: PTCL Group conducts a successful demonstration of its 5G network
PEACE is currently under process and is expected to be launched in the upcoming quarters. PEACE has been taken into consideration to increase the number of cables connected to Pakistan and effectively minimize communication outages. Moreover, PEACE is designed to carry data 96 terabits per second.
Read more: Safepay announces raising 7 figure seed funding from Stripe
Source: Pro Pakistani