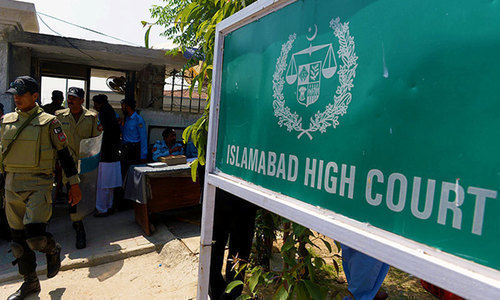 Islamabad High Court (IHC ) has asked the government to make amendments in social media rules released earlier this year, till 7th April. The Attorney General is asked to submit the report as well.
"A verdict on the petitions challenging the policy will be announced once we have seen the report," the court stated.
Last year in November, the controversial policy – "Removal and Blocking of Unlawful Online Content (Procedure, Oversight, and Safeguards) Rules 2020"-was put forth by the government. The reason behind this was enforcing the rules intended for social media companies on the Internet Service Providers.
According to a statement by the Pakistan Telecommunication Authority (PTA), "These rules provide for safeguards, process, and mechanism for exercise of powers by the Authority under the Act for removal of or blocking access to unlawful Online Content through any information system."
A national coordinator is needed, in order to communicate with all stakeholders towards regulating the online systems according to the new policy. After implementing this, the government's policy drew the ire of the tech sector. Termed as "Draconian" and against the freedom of speech. 
Image source: TechJuice 
Read more: Facebook messenger down as users swamp social media with complaints