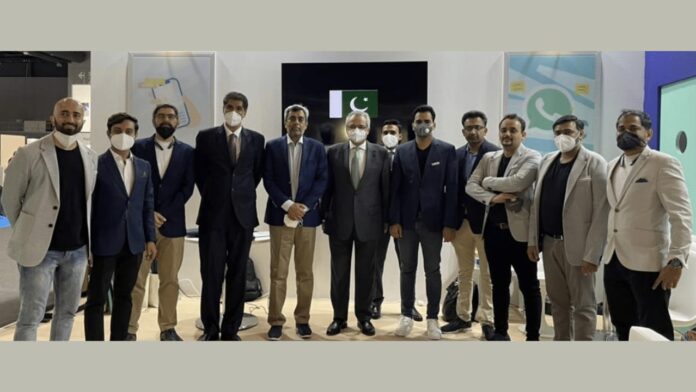 Ignite National Technology Fund, a firm in alliance with the Ministry of IT and Telecom, showcased Pakistani startups at 4YFN (4 Years from Now), the startup event of Mobile World Congress which allows investors, startups, and large enterprises to connect and inaugurate new business ventures collectively.
4YFN promotes startups, incubators, and accelerators who desire to project innovative ideas to the tech industry, with presentation spaces to exhibit their best startups and possibilities for those startups to pitch to investors.
Read more: Fintech startup 'DigiKhata' raises $2 million in a seed funding round
Furthermore, some of the participating startups at 4YFN were Fowrry and YPay Financial Services. Fowrry is a mobile application for delivering farm-fresh fruits and vegetables, eatery food, groceries, cooked items, medications, presents, cosmetic items, straight to the client's doorstep with a free return or replacement policy, in return creating more than 3000 jobs. Moreover, YPay Financial Services Pvt. Ltd is a fintech startup is working on its vision to have onboard 1 million first-time capital markets, investors, by end of 2023.
Both these startups were incubated at Ignite's National Incubation Centres and have attracted attention from the Pakistani diaspora and international investors at 4YFN. The Guests applauded the measures taken by the Securities and Exchange Commission of Pakistan in enhancing the ease of business for new startups and enterprises in Pakistan.
Read more: Pakistani startup ecosystem rakes in $120 million in the first 6 months of 2021
In addition, the Ambassador of Pakistan to Spain, Shujaat Ali Rathore, communicated with Pakistani firms and startups at the 4YFN conference and appreciated the innovative ideas. Moreover, Asim Shahryar Husain, the CEO of Ignite stated that Pakistani startups have raised around $128 million in the first half of 2021 and predicted that by December is $250 million which is an increase of more than 200% over funding of $77 million in Pakistani startups in the year 2020.
Source: TechJuice