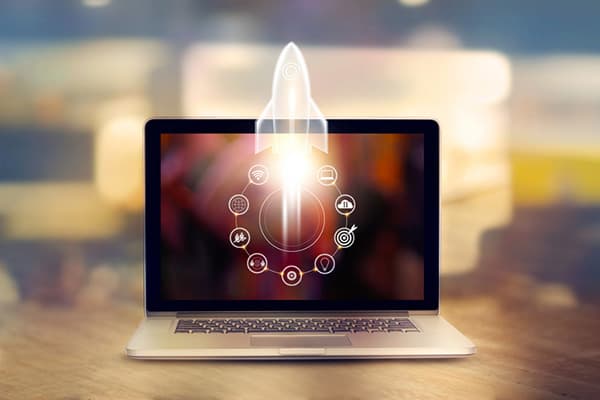 Laptops are prone to lag every once in a while, and in these circumstances, users seek to speed up their laptops. The issue can be traced back to several issues, ranging from unwanted background programs to insufficient space. This article will discuss four easy ways to speed up your laptop in no time.
How to Speed Up your Laptop for Better Performance
1. Delete all Anti Virus Programs
Remove all the antivirus or speeding, boosting or firewall apps from your laptop using control panel. Then, use Windows Defender to scan your device- this free anti-virus from Microsoft itself is more than sufficient for most users.
2. Delete Useless Files
The longer you have a PC, the more files that accumulate on your hard drive. These files, which include logs and caches, can be hugewhich can unnecessarily hog the hard drive space and in turn decrease the efficiency of your PC; hence a cleanup is necessary.
Disk Cleanup can't clear all temp files, so you'll need to delete temp files manually. This can be done by pressing 'Windows + R' to open Run window, type '%temp%' and click OK to open the Temp folders. Then, delete all the temporary files and folders in it.
3. Disable Unnecessary Background Apps
Programs that automatically run on startup can slow down your computer. There are some programs you actually want to run, but others areunnecessary. To disable the unnecessary background programs, right-click the taskbar and select Task Manager or hit Ctrl-Shift-Escape to launch. Head to the Startup tab and you'll be able to view each item that runs on startup, along with its impact. Go through them and decide which ones you don't need to start automatically.
4. Turn on 'Storage Sen'
Storage Sense is a handy part of Windows that can help you keep your hard drive free of clutter. Toggling it on, will only delete temporary files that are no longer being used. To open Storage Sen:
Press Windows key + S to activate the Search bar.
Type storage
Toggle the "Storage Sense" switch to the on position
Pro Tips
The clean up doesn't need to be done every day, but it becomes necessary if the PC is running slowly.
Do not delete any critical files or your documents. To be one the safe side, it is recommednd to check the 'Recycle Bin' before emptying it
Also read: WhatsApp Warns Against the Use of its Fake or Modified Versions