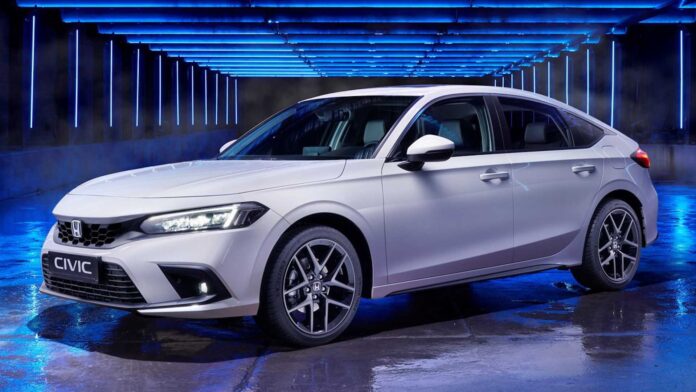 Following the price reduction trend, Honda has also decreased the price of cars after Toyota and Suzuki. Honda has announced price reductions for City, Civic, and BR-V. According to the company, the new prices will be effective from August 17th, and the revised prices will be applicable on orders due to be delivered in October 2022 and later.
Honda Announced Price Reductions Owing to Rupee Appreciation
A notification issued by Honda said that keeping in view the appreciation of PKR against USD, the company is pleased to pass the impact to its customers. The company reduced the prices of five variants of the City model by Rs280,000-320,000. Likewise, the rate of BR-V has been slashed by Rs360,000 to Rs4.939 million. Moreover, the price of Civic models was also reduced by Rs450,000-550,000.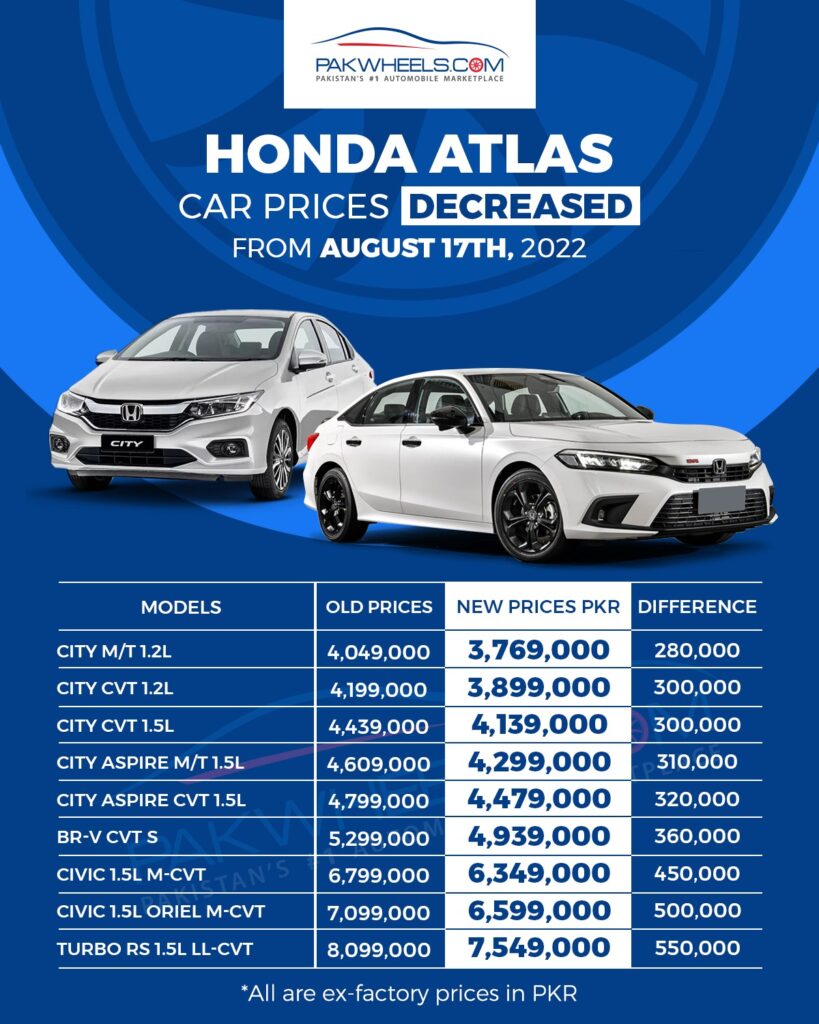 The price of the Honda City 1.2L Manual has been reduced to Rs3.769 million from the previous price of Rs4.049 million. The second variant Honda City 1.2L CVT will now cost Rs3.899 million compared to the previous price of Rs4.199 million. Likewise, the price of the third variant of Honda City 1.5L CVT has also been reduced to Rs4.139 million against the previous Rs4.439 million.
Toyota and Suzuki Reduced Car Prices
Toyota and Pak Suzuki have also reduced the prices of cars due to the impressive recovery of rupees against the dollar. A notification from Indus Motor reads; "As PKR has appreciated against the US dollar in the past few days, it has made it possible for IMC to pass on the favorable forex impact to its customers." Similarly, Pak Suzuki also announced the drop in prices and said that the rates are subject to change without any prior notice, and prices at the time of delivery shall apply. Auto part manufacturer, Mashhood Khan, said; "I expect the remaining auto assemblers to announce price reductions as well."
Read more: Pak Suzuki Decrease its Car Prices by Nearly PKR 200,000