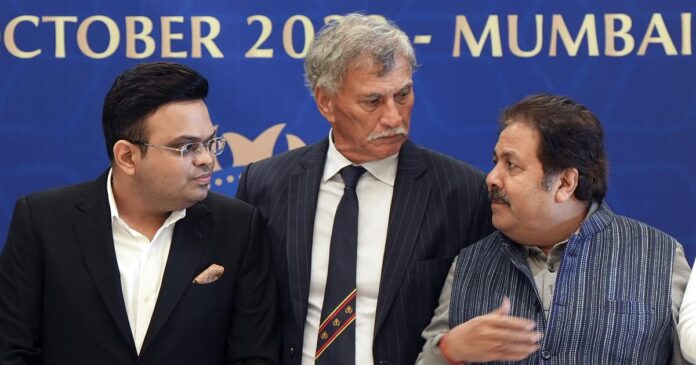 Anticipation is building as top officials from the Board of Control for Cricket in India (BCCI) are poised to make an appearance in Pakistan during the imminent Asia Cup, set to kick off on 30th August. This visit holds the promise of not only supporting cricket camaraderie but also strengthening diplomatic ties between cricketing nations.
Pakistan Gears Up to Host Top BCCI Officials
Sources reveal that the Asia Cup, scheduled to commence soon, is gearing up to host esteemed delegates from BCCI, including President Roger Binny and Vice President Rajeev Shukla. This diplomatic sporting gesture was spurred by an invitation extended to members of the Asian Cricket Council (ACC) and other cricket boards to partake in this grand cricketing spectacle. BCCI Secretary and ACC President Jay Shah is also on the list of invitees, displaying a concerted effort to bridge sporting affiliations.
Collaborative Spirit Amidst Cricket Rivalry
The 2023 edition of the Asia Cup, jointly hosted by Pakistan and Sri Lanka, stands as a testament to the unifying power of cricket. The invitation was extended to the BCCI officials, including the ACC President, highlighting commitment to leverage cricket to build relationships beyond the boundaries of competitive play. While earlier reports hinted at Jay Shah's absence, his presence at this prestigious event signifies the nuanced blend of sports and diplomacy in the contemporary cricket landscape.
As the tournament unfolds between 30th August and 17th September, Pakistan's cricket team is set to take on Nepal and India in Group A, while Group B will witness spirited contests among Bangladesh, Afghanistan, and Sri Lanka. The tournament's curtain-raiser will see Pakistan competing against Nepal on 30th August in Multan, an event expected to draw cricket aficionados from across the region.
Also read: Asia Cup Could be Held Without Pakistan as BCCI Reportedly Rejects PCB's Hybrid Model